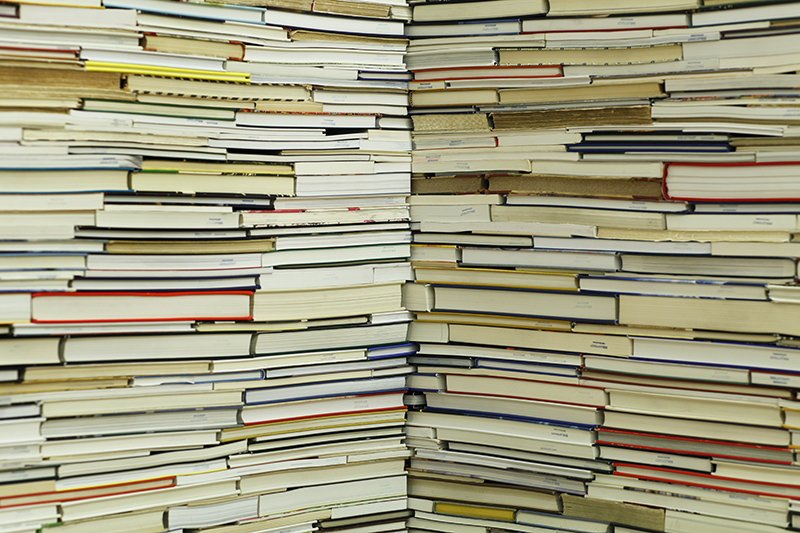 LOCA
A SQUATTER AT TENTHAUS
Featuring:
MILUMBE HAIMBE
ANAWANA HALOBA
VICTOR MUTELEKESHA
ANDREAS SIQUELAND
THOMAS BENEDICT HOLTH
A Squatter at Tenthaus is an incubator project that has been resident in Tenthaus Oslo since November 2013. The squatters are now ready to open the doors to discuss the need and relevance for a library and arts research centre in Livingstone, Zambia.
This group of artists, and associated team of art historians, architects and curators believe in boosting critical thinking towards art production and to create premises to develop well informed historical database on the un-researched Zambian artistic practice that links to an African modernity.
During the next month Tenthaus Oslo will host LoCAs information centre with a growing installation of books, historic texts, drawings and film screenings. Book donations are being used to build an installation in the Tenthaus Oslo reception area. The National Museum Library, KHIO, and artists Jan Groth have already contributed to LoCAs growing library. But more books are needed to fill a library in Livingstone, Zambia.
Please bring any artist books, catalogues, art theory and philosophy books that you would like to donate. Literature important for your insights into art and culture would be a welcome contribution to this new library. The library will be for English readers but artist books monographs are welcome in any language.
LoCA's residence at TENTHAUS Oslo ends in April when all books will be shipped to Zambia and make part of the new research/art centre in Livingstone, Zambia.
During A Squatter at Tenthaus there will be a rare chance to see award winning films relevant to the intellectual foundations of the LoCA project: Touki Bouki (1973), Hyénes (1992) directed by Djibril Diop Mambety (1945- 1989); Thomas Sankara: The Upright Man (2006) directed by Robin Shu¬¬ffeild (Belgium) and Xala (1975) directed by Ousmane Sembène (1923 – 2007).
 
ABOUT THE PARTICIPANTS
The collaboration in A Squatter at Tenthaus is an incubator for the establishment of LoCA. They have had their education in Oslo Norway and are predominately resident there.
Anawana Haloba explores the positions of different communities within varied political, social, economic and cultural contexts. Her works have been presented at numerous international art events such as the Venice Biennale, Manifesta 7, Biennale of Sydney and Sharjah Biennial.
Milumbe Haimbe is an artist and science fiction graphic novelist. Her current art practices are based in digital illustration that combines and integrates illustrations and written texts into narratives. She has exhibited in numerous shows both locally and internationally.
Thomas Benedict Holth is an architect from Lillesand, Norway. Studied architecture at Oslo School of Design and Architecture, and Escola Tècnica Superior d'Arquitectura del Vallès in Barcelona, Spain. Works now at Dark Arkitekter with rehabilitation of existing buildings. Has previous experience as voluntary peace worker in the zapatista-comunitites in Chiapas, México. Has a special interest in ecology and computational design.
Andreas Siqueland's practice is concerned with the relationship of art to nature and notions of translation, re-enactment, and repetition. He works as a painter and in collaboration with Norwegian artist Anders Kjellesvik under their common name aiPotu.
Victor Mutelekesha works with recurrent issues pertaining to the human condition. He is currently exhibiting in an international touring video art project [SFIP], currently at Marrakech Biennale with an imminent solo show at Kunstnerforbundet, Oslo. Previous exhibitions include at Gallery Tito in Venice and participation at two Dakar Biennials.
 
FILM PROGRAMME
Touki Bouki (1973)
Hyénes (1992)
Directed by Djibril Diop Mambety (1945- 1989)
Mambety was a Sengeleese, director, actor, orator, composer and poet.
African Studies scholar Sheila Petty says, "unlike other African filmmakers of the late 1960s and early 1970s whose films were structured around essentialist nationalist discourse focused on the binary opposition of African values versus cultural alienation, Mambéty sought to expose the diversity of real life". His films were an expression of an African sensibility neither locked into narrow nationalism nor into colonial French culture. Instead of rejecting or elevating one as more or less authentically African, Mambéty confronted and engaged with postindependent Africa's complexities and contradictions.
In 1973, Mambety released his masterpiece, Touki Bouki [The hyena's journey], a tour de force of narrative and technical sophistication. It combined the styles of Mambety's first two films, marrying montage and narrative, challenging audiences with its unconventional collage of political and sexual images, enticing them with its story and its use of color and music.
Hyènes was conceived as the second installment of Touki Bouki, of a trilogy on power and insanity. The grand theme, once again, is human greed. As Mambety himself observed, the story shows how neocolonial relations in Africa are "betraying the hopes of independence for the false promises of Western materialism," and how Africans have been corrupted by that materialism. We follow Linguère Ramatou, a wealthy woman who returns from abroad to the desolate village of Colobane, her birthplace–and Mambety's,
Thomas Sankara: The Upright Man (2006)
Director: Robin Shu¬¬ffeild (Belgium)
Sankara, a charismatic army captain, came to power in Burkina Faso, in 1983. He immediately launched the most ambitious program for social and economic change ever attempted on the African continent. To symbolize this rebirth, he renamed his country from the French colonial Upper Volta to Burkina Faso, "Land of Upright Men."
Sankara was one of the first to recognize that key to the development of Burkina Faso and Africa was improving the status of women. As the first African leader to appoint women to major cabinet positions and to recruit them actively for the military, he outlawed forced marriages and encouraged women to work outside the home and stay in school even if pregnant.
As Africa looks desperately for leaders of integrity and vision, the life and ideals of the late Thomas Sankara is more relevant and exemplary with the passage of time. Sankara is still venerated on his own continent as the "African Che," a legendary martyr. This is a detailed documentary of Sankara's brief four-year rule and revolutionary program for African self-reliance.
Xala (1975)
Director: Ousmane Sembène (1923 – 2007)
A highly comical political satire describing the corruption in African post-independent governments.
Xala is based on the Wolof word for temporary sexual impotance. El Hadji (the pilgrim) the main character suffers from impotence from the day that he marries his third wife.
Ethiopian film scholar Teshome H. Gabriel reads the main character El Hadji as the prototype of the emerging African bourgeoisie, who politically and economically destroy the continent, in the name of "African Socialism" and "Progress." He further suggests that Sembene is describing, this new class of nouveau riche in Africa as presenting a much more sinister force than the openly exploitative European colonialists. Formerly the colonialists could be readily identified by race, language, dress, custom, manner of worship, etc. In contrast, the new enemy insidiously shares all the Africans' outward aspects and cultural attributes and has assumed his inimical role through a conscious political choice.
Conversation on a Sunday Afternoon (2005)
Directed by Khalo Matabane
Khalo Matabane is a South African director and writer.
These conversations look at the global refugee problem, by focusing on the situation in Johannesburg. Against a fictional backstory of a journalist/poet searching for a woman he meets in a park, we hear true-life stories from a variety of African and non-African refugees, who have fled problems in their home countries for a new life in South Africa.
Process Exhibition and Book Collection
Exhibition opening 28.2 19.00
1.3 – 23.3 2014
LOCA can be contacted on loca.contemporary@gmail.com