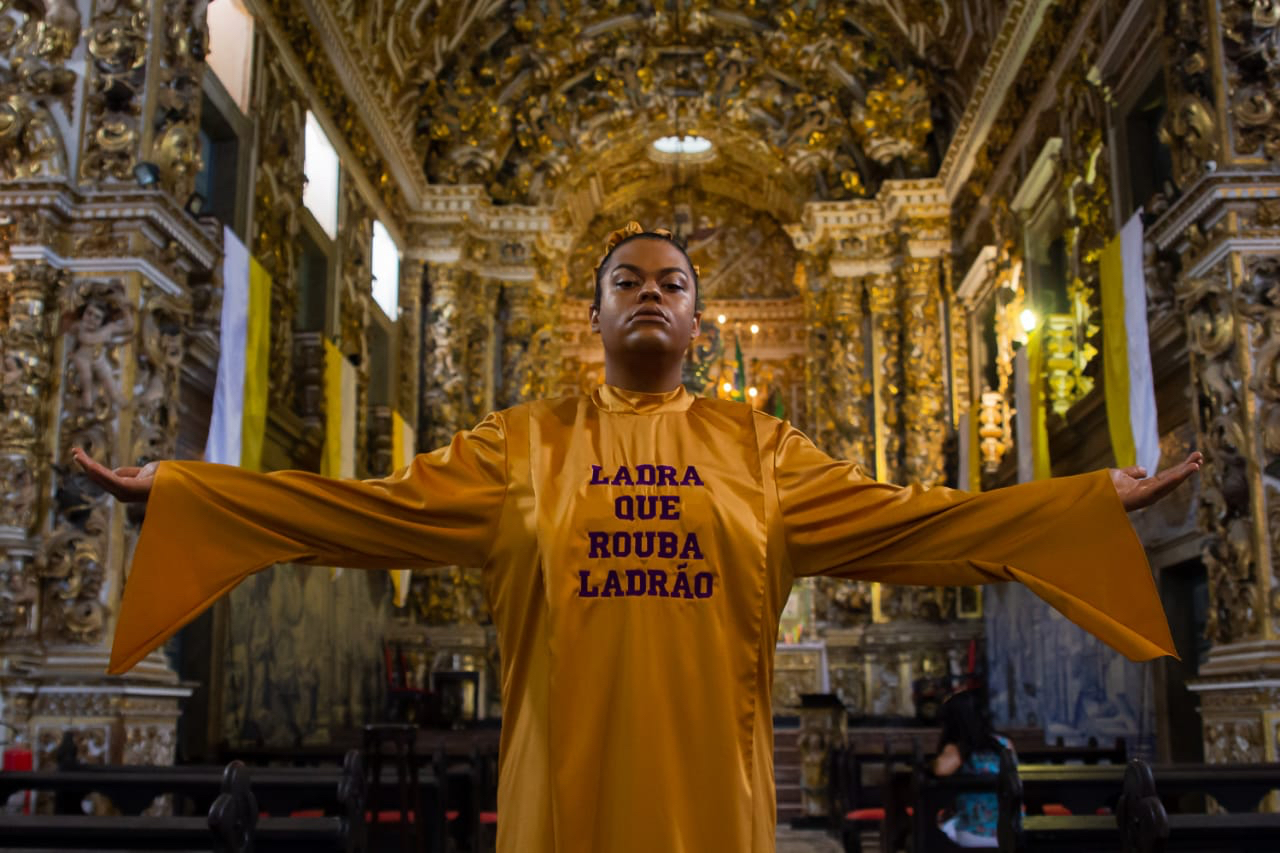 Collage and video works by Brazilian artist Ventura Profana.
For her solo exhibition at Tenthaus curated by Felipe Pena, Ventura Profana reflects on contemporary Brazil, a battleground centered around morality and sexuality and exacerbated by social and economic disparity.  
Ventura Profana is a missionary pastor, singer, writer, composer and visual artist. A black trans woman, doctrined in Brazilian Neo-pentecostal churches since childhood, and whose practice defy the growing ultraconservative movements she knows from within.
Exhbition: 2 september – 26 september