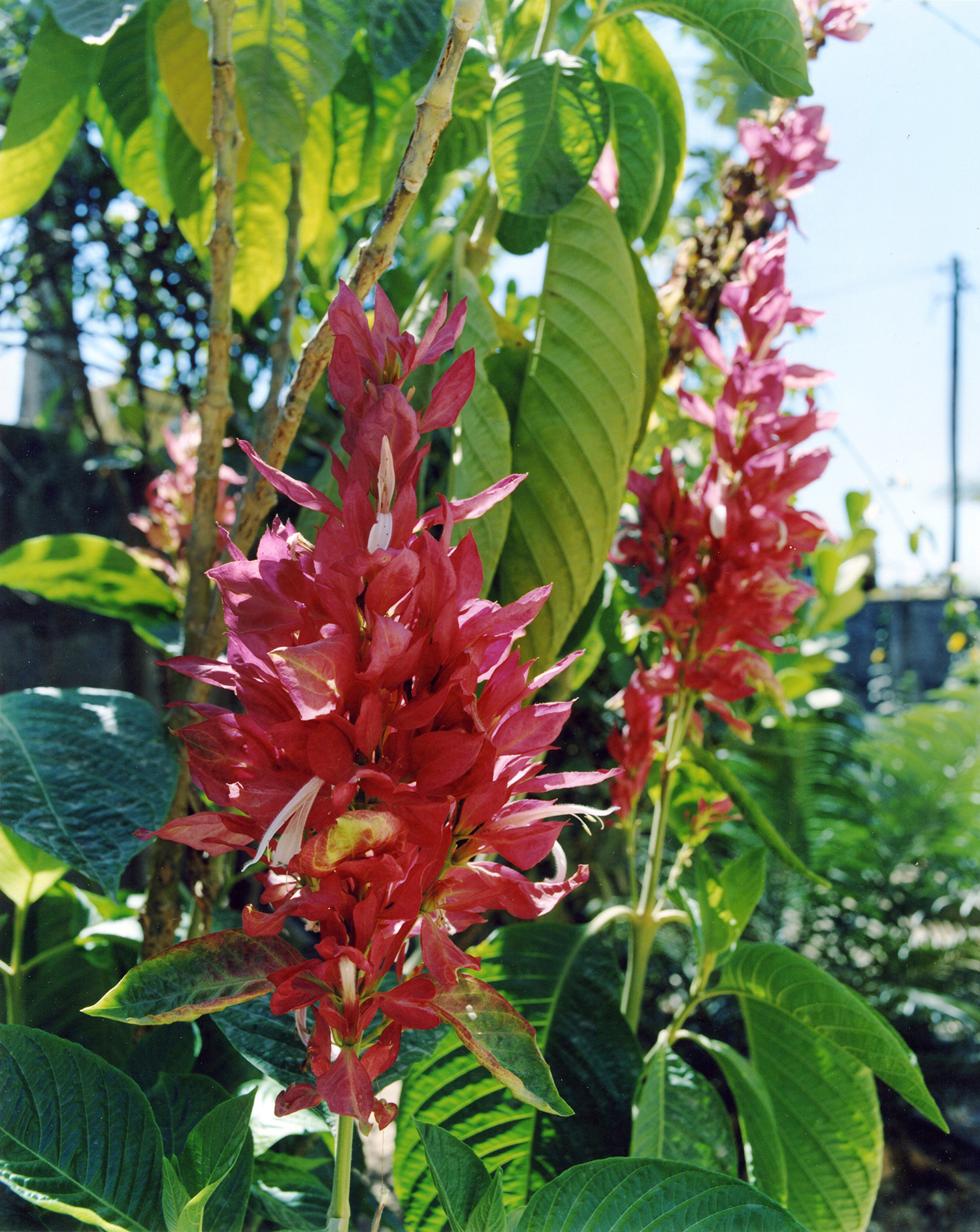 Exhibition Opening: June 2nd, 2022 from 18.00 – 21.00. On view until June 26th.
Opening hours: Friday to Sunday from 13.00 to 17.00.
Sunday June 5th – closed – 1. Pinsedag
Also open on Wednesday June 8th & Thursday June 9th from 13.00 to 17.00.
Tenthaus welcomes you to the solo show «Dandara» by Maya Økland.
Curated by Tatiana Lozano. Including a video installation by Ingrid Fadnes and Fábio Nascimento.
The exhibition Dandara is dedicated to the trans woman Dandara dos Santos and the cis woman Dandara who were both subjected to deadly violence because they chose to live their lives in freedom. The black cis woman Dandara escaped from slavery in the 17th century to establish a free society in the rainforest until she was arrested, while Dandara dos Santos was brutally murdered by senseless hate crime because she lived openly as a trans woman in 2017. What remains is the certainty of their existence and the courage they showed.
From a queer feminist perspective with references to shamanism and Brazilian candomblé, Maya Økland has performed ritual acts in a search for strategies to achieve resilience to violence. With her in the exhibition, she has invited Ingrid Fadnes and Fábio Nascimento to show the installation «Killer Forest» about how nature is also exposed to violence through short-term strategies for profit and impoverished monocultures.
As part of the exhibition, a Queer Boteco will be set up outside Tenthaus at irregular intervals, inspired by informal Brazilian street bars. 
The exhibition is supported by Norwegian Arts Council, Fritt Ord Foundation and Bergesen foundation. 
As part of the exhibition the following events will take place at Tenthaus :
1. THURSDAY 2 JUNE 18:00
Exhibition opening with ritual by shaman Astrid Ingebjerg Swart and Queer Boteco hostess drag
queen Penetra Schön
ASTRID INGEBJORG SWART
Astrid Ingebjørg Swart is a sámi noaidi (Sami shaman) from Tana in Finnmark. She is the founder of Sarahkkas, a course and educational center of Sami shamanism established in 2008. Since 2018 she is also the founder and festival director for Sarahkka's Sami indigenous festival organized in Eidsfoss (17—19 June 2022). Astrid Ingebjørg Swart teaches shamanism and offers storytelling, courses, lectures, and ceremonies on Sami traditions, as well as being a performing artist. She is Sami-speaking and has a strong foothold in the traditional Sami culture, where both parents were Sami. She uses her innate abilities to help people and works as a shaman and nature therapist at Smestad Helsesenter in Oslo. Her courses are held in Asker, Sarpsborg, Elverum, Herøy in Nordland, Tromsø, Denmark, Sweden and Germany. 
PENETRA SCHÖN
Penetra Schön – the horny, hairy, bearded, artsy, latino queen that is difficult to label. She can go all artsy-surreal-underground-babe on you or go all traditional and do classic pop divas! All guilt-free pleasures! A 10 year resident at the renown Bergen queer club Fincken, Penetra is nowadays a frequent fixture on stages and parties in and outside Oslo, as well as a member of Dragcore. She is something else, for sure. 
2.SATURDAY 4 JUNE 13:00
Brazilian lunch by Raimunda Vieira Okland
RAIMUNDA VIEIRA OKLAND
Raimunda Vieira Økland (b. 1958, Araguacema, Brazil) lives with her husband in Varberg, Sweden and works as a personal assistant for an autistic man. Having lived in Norway since 1977 she consideres herself to be a Viking from the Amazon rainforest. She is also Maya Økland's mother and in occasion of the exhibition Raimunda will cook traditional Brazilian feijoada (bean stew) and make caipirinhas for everybody.    
*The lunch is free and open for everyone, but please RSVP to maya.okland@gmail.com in advance!
3. TUESDAY 14 JUNE 19:00
Cinema screening of the documentary film MATA by Ingrid Fades and Fábio Nascimento at Vega Scene
In Portuguese, Mata means both forest, and it is imperative to kill. The film MATA depicts the landscape in the southernmost part of the state of Bahia on the east coast of Brazil, which has changed drastically in a short time. Once upon a time, the Atlantic forest stood here, with a species diversity in line with the Amazon, but now it has been reduced to small islands. There is no continuous forest left. What is left is a landscape consisting of a single species, one that does not belong naturally here: eucalyptus. Endless rows and rows, slightly fluttering, without making a sound. Both the farmers who work nearby and the indigenous people who have always lived in the area notice the changes on the body. Where has the groundwater gone? What has happened to the soil? Where before life was buzzing with life just below the surface, the earth is now lifeless. 
4. WEDNESDAY 15 JUNE 18:00
Panel talk with Ingrid Fades, Linn Stalsberg, Kiyoshi Yamamoto, Maya Okland ++
INGRID FADNES
Journalist and filmmaker Ingrid Fadnes will moderate a panel talk on cultural and biological diversity, sustainability, and monocultures. What happens when we reduce diversity? What does it mean when we exterminate species every single day, and what does it mean when we kill people based on their sexual preferences and identities? 
LINN STALSBERG
Linn Stalsberg is a Norwegian freelancejournalist, columnist, public debater and author. Her last non-fiction books includes topics such as neoliberalism, feminism and the consequences of the pandemic. She has an MSc in sociology from the London School of Economics. 
5. TUESDAY 21 JUNE 17:00 Reclaim Pride hang out + Radio Tenthaus
Dandara welcomes everybody for a social Reclaim Pride hang out in the Queer Boteco. At 20:00 www.Tenthaus.no will broadcast an online radio talk between Maya Økland and researcher Esra Ummak about their research on intimate partner violence among LGBs in Norway. 
ESRA UMMAK
Esra Ummak is a scholar and associate professor at VID Specialized University and worked as a visiting researcher at the psychology department of the Oslo University. Their master studies was about the attitudes of Mersin University students' towards lesbian and gay individuals in Psychological Counselling and Guidance Department (PCG) at the Mersin University. Their PhD project was an experimental study regarding the group guidance on dealing with homophobia in PCG Department at the Çukurova University. Their first post-doc project was a cross-cultural comparative study of lesbian and bisexual women's internalized heterosexism, and life satisfaction in Belgium and Turkey in Psychology Department at the Université Libre de Bruxelles. Their second post-doc project was about intimate partner violence and internalized heterosexism among lesbian and bisexual women in Denmark and Turkey in Psychology Department at the Copenhagen University. Esra Ummak's current project is about intimate partner violence among queers in Norway in Psychology Department at the Oslo University and VID Specialized University. Their current research interests include social cure approach to social identity, intimate partner violence, queer of colour and queers` mental health.