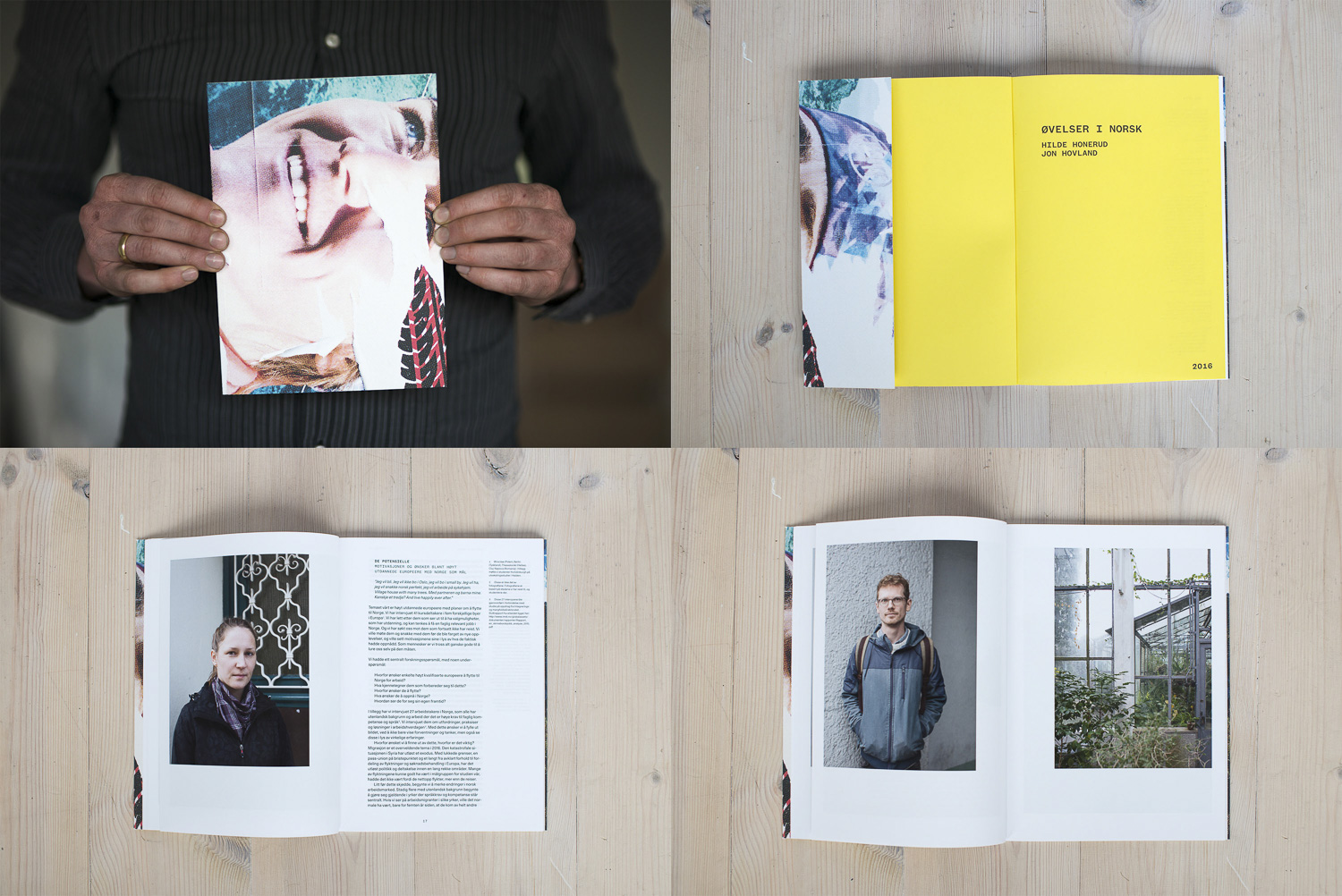 EXERCISES IN NORWEGIAN – HILDE HONERUD
Preview and book launch
Migration to Norway is on the cusp of change. On this occasion the discussion is not about refugees, but a migrating highly qualified labor force that is making its presence felt in occupations where language requirements and expertise are key factors. Until recently, Norway was considered a career backwater. However, the difference seen in wages and unemployment has changed this. Earlier migrants challenged the workplace of the typical labourer. This new migration of workers is challenging the elites.
Hilde Honerud and sociologist Jon Hovland have visited several Norwegian language schools in Europe. They have followed the students, recording their preparation, hopes and dreams, expectations, and the meaning of their migration, as they prepare for their departure.Exercises in Norwegian attempts to allow individual objects and portraits to express an interpreted experience of places and meetings with the individual participants.
Hilde Honerud graduated from the Academy of Fine Art in Oslo, and Napier University in Edinburgh. She has held several exhibitions. She has has previously worked on a project with children in Palestine based on the perceptions of a child in a country constantly engaged conflict and unrest. Her work typically emphasizes spending enough time to come close the perceived and real. She also has several ongoing projects in the ToftHonerud collaboration, including behind Debris Fanzine.
Jon Hovland holds a PhD in sociology; his research field includes organizations, power and motivation. He divides his time between the University College of Southeast Norway, where he is professor of innovation and leadership, and Red Tape Crossing AS where he is engaged as a researcher.
Exercises in Norwegian is supported by the Visual Artists Remunimeration Project Award Fund, NoFoFo and Buskerud County.