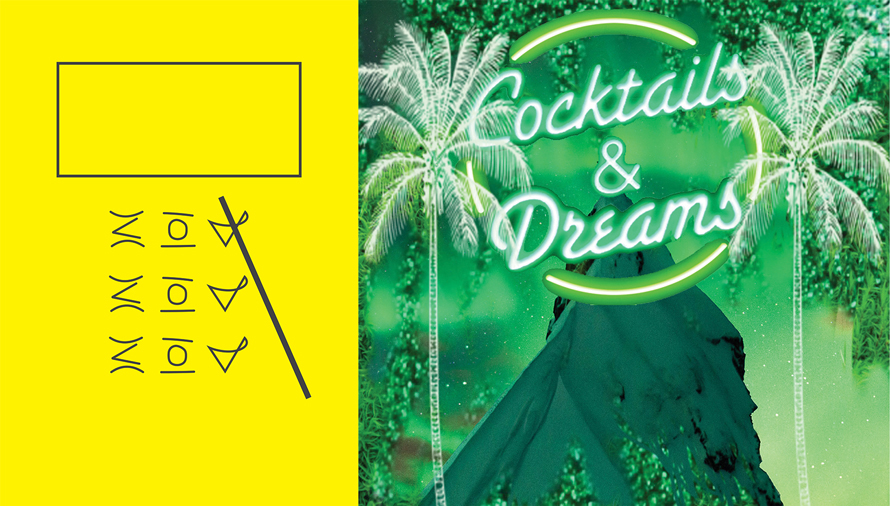 GRØNSKE – HALRAST & KROSS
GRØNSKE*
In Grønske, Kristine Halmrast and Kirsty Kross have taken the opportunity of exhibiting together to look at what they deem as their individual projects´common denominator. Grønske alludes to those microscopic living organisms that live with us, challenging our idea of order and system. In Grønske both artists are looking at perspectives and analysis of the world that cannot be reduced to any systematic truth or reality but to an experience and reference to something deep within ourselves.
Gaddafi & Sons.
Kim Jong IL and the ballot.
Kristine Halmrast exhibits a video work and a series of photographs related to her theme of dreams and media realities. Her artistic method is derived from her dream world by recreating videos and photographs of images she encounters in it. Her dreams are affected by her semi-conscious awareness as she listens to current events on the radio as she drifts into sleep. The reconstructions she shows us are more than a reflection of the self, they are an expression of the human mind´s unconscious dialogue with current events.
Cocktails & Dreams
The Cocktails & Dreams installation, reminiscent of a cocktail bar, is the result of a series of workshops with the artist at Hersleb School. The majority of participants in this project originate from areas where water is scarce due to conflict and climate change. The Cocktails & Dreams cocktail bar will be serving water only and holding a disco during the course of the exhibition to celebrate water, a life giving element taken for granted in Norway. 
Kirsty Kross has focused on the way in which immigrants perceive beauty and the sublime. Her inspiration is taken from Knud Bull´s work in colonial Australian landscape painting. Knud Bull was convicted and extradited to an Australian penal colony by Great Britain. His landscape paintings from 1850s Australia can be seen as a memory of the Norwegian landscape. 
KRISTINE HALMRAST (1982) lives and works in Oslo. She finished her MA at the Academy of Art in Bergen (Khib) in 2011. Her works have been exhibited at Bergen Kunsthall (Bergen), Kino Cinema (Sandnes), Small Projects (Tromsø), 7000IS Reinderland (Reykjavik), Silverlens Gallery (Singapore), Hangar (Barcelona), Oslo Screen Festival, Autumn Exhibition and Photo Gallery (Oslo).
KIRSTY KROSS (1974) studied Art History at the University of Queensland and has an MA in Art in Context from Berlin University of the Arts. Her works have been exhibited at Østlandsutstillingen, Bergen Assembly, Kunstnernes Hus and PINK CUBE in Oslo, Parkhaus Projects, Galerie Crystal Ball and Galerie Walden in Berlin as well as Galerie Daeppen in Zurich.
In 2000 Kirsty Kross initiated Team Plastique, an electro punk cabaret music and performance group.
*Grønske connotates the colour green in its core meaning. This Norwegian word is not easily translatable to English but some examples to clarify this word can be seen in the greeness of spreading alga, unwanted low growing plants, grass marks on clothes, slimy stones, mould on textiles, weeds in murky ponds and generally unwanted living dirt. The origins of the word are from pre-viking times and can be seen as an attempt to classify the natural world´s unwanted insistence that it is the uncontainable basis of human endevour.
This exhibition is supported by Norwegian Visual Artists Remuneration Fund (BKV)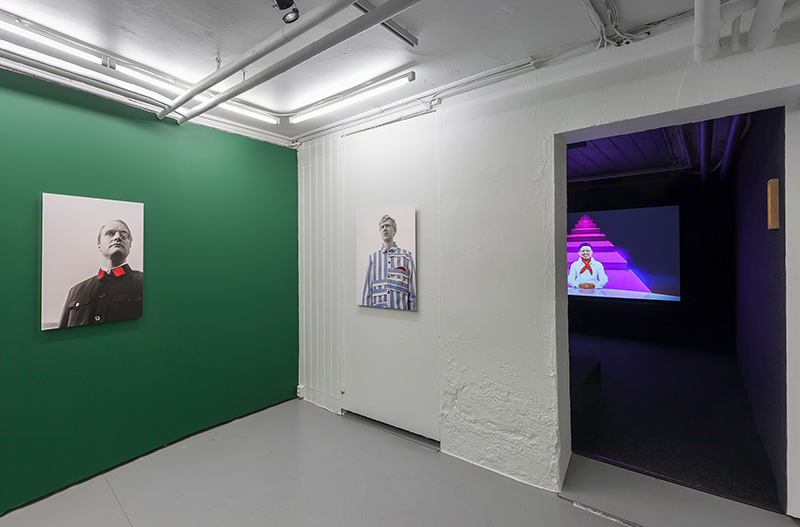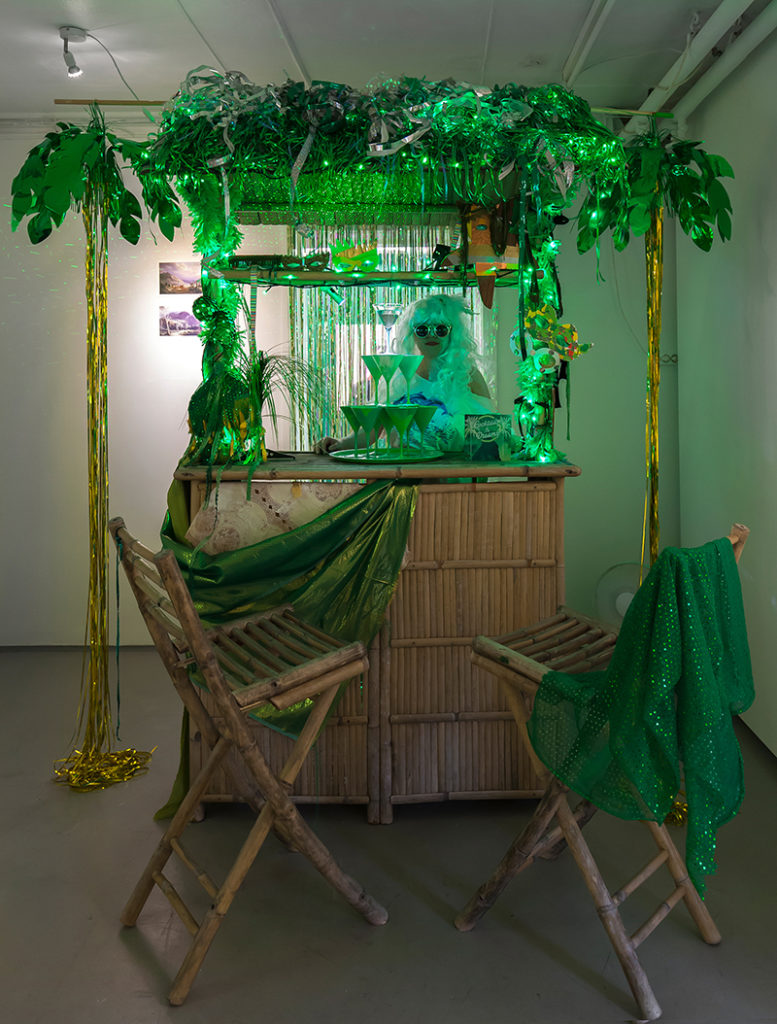 Photo: Øystein Thorvaldsen