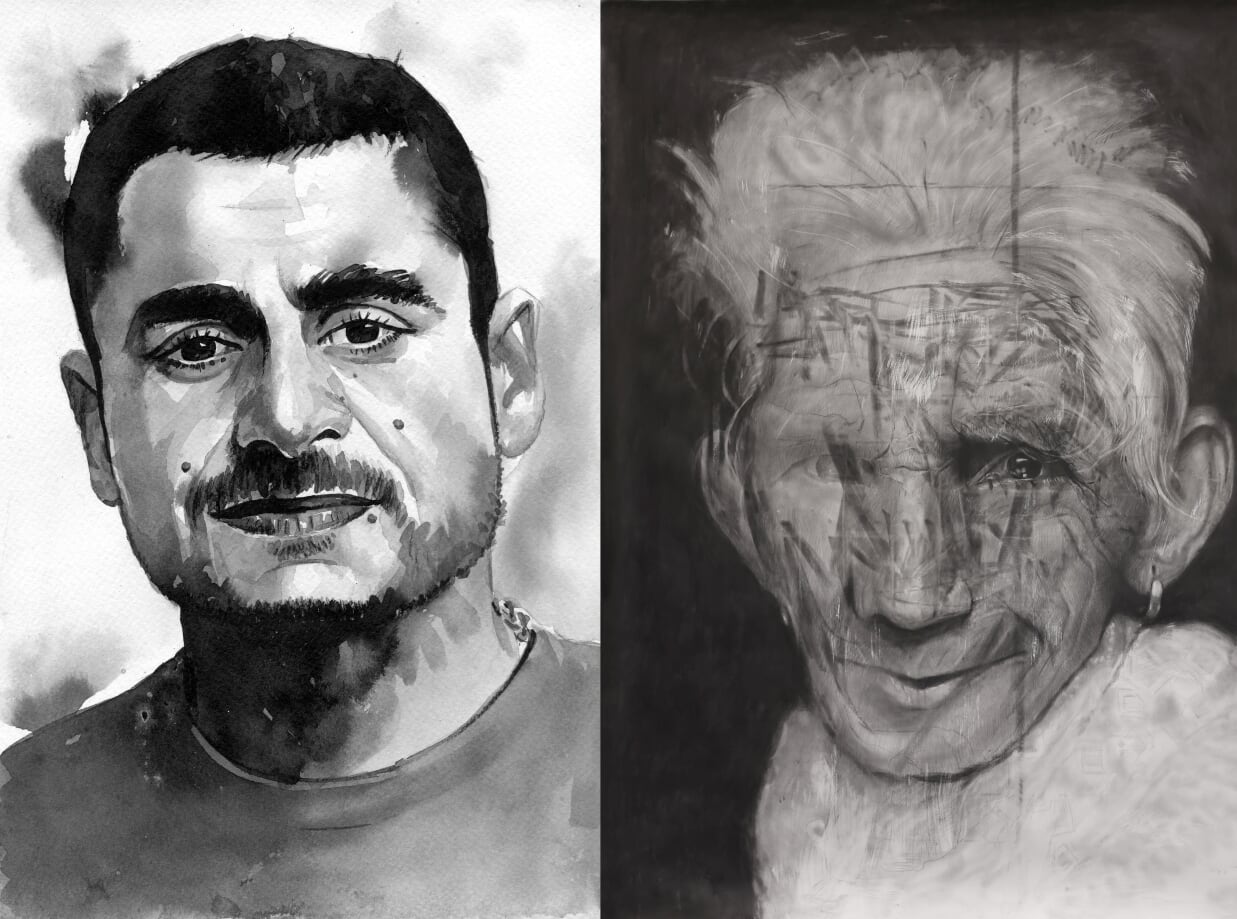 HUMAN CONDITIONS
SHWAN DLER QARADAKI AND BEHJAT OMAR ABDOLLA
Tenthaus presents Shwan Dler Qaradaki & Behjat Omar Abdolla´s exhibition Human Condition which refers to Hannah Arendt´s work of the same title. Qaradaki and Abdolla connect with her work and experiences as a political refugee and her loss of freedom during World War II.
It´s not often that an artist´s background is drawn on as being intrinsic to the understanding of an artist practice. In this case it would be an illusion to present these artist perspectives without an understanding their personal backgrounds and experiences as Kurdish refugees living in Europe for over 15 years. Their common denominator is art studies at the Suleimani Institute of Fine Art – in Kurdistan. During 1997-1998 both artists fled their home country due to conflict and persecution. Today they have different nasjonalities, different every day languagages and different experiences of being in exile.
We consider Qaradaki og Abdolla as central figures in the developing Scandinavian understanding of the complexities of life and survival in a conflict zone in general and the Kurdish conflict in particular. This exhibition draws on memories and references to suggest that understanding conflict is to understand our own lack of understanding of the complexities of living in and with that conflict.
Qaradaki´s film of his own brother´s political activism, his call to armed conflict to liberate the Kurdish people in the rhetoric of a black and white perspective lies in stark contrast to the itimate portraits of individuals that are hung on the gallery walls. Here are the people who affect and are affected by the conflict, some no longer alive – humanity in all its complexity. Behjat´s recreations of private and press photos become visually distortions of memory – the memory of past experience. Life in the conflict zone is also revealed as life in the refugee zone – lines are not strategically draw but intimately reflected in the faces of remembered figures and faces.
A complex exhibition, a complex theme and a thought provoking attempt at making outsiders to the conflict understand their very "otherness" of understanding.
Opening reception Friday 27th February 7 – 9 pm
27.2 – 15.3 2015
Open Thursday – Sunday 12 – 4 pm.