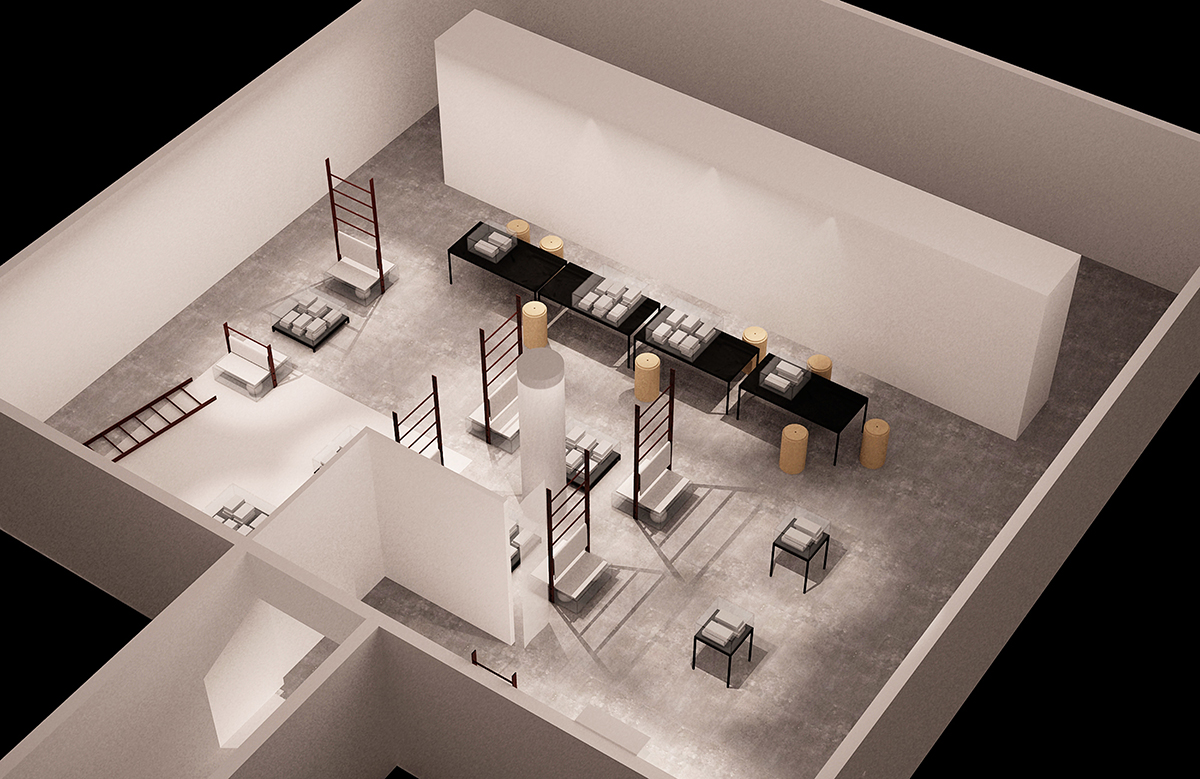 INSTITUTION AS FORM
CURATED BY ALISON BURSTEIN
Container Artist Residency
Coop Fund
Khartoum Contemporary Art Center
Study Center for Group Work
Tenthaus
Vandaler Forening
Featuring: Container Artist Residency (founded by Maayan Strauss; nomadic project), Coop Fund (founded by multiple artists and organizers; based in New York), Khartoum Contemporary Art Center (founded by Karin Erixon and Fadlabi; based in Oslo), Study Center for Group Work (founded by Caroline Woolard; based in New York), Tenthaus (founded by Helen Eriksen, Ebba Moi, and Stefan Schröder; based in Oslo), and Vandaler Forening (founded by multiple artists; based in Oslo).
Curated by Alison Burstein.
What falls within the purview of artistic practice? In addition to making art with more traditional mediums such as paint, plaster, and film, artists since the late 1950s have engaged extensively with non-physical and ephemeral forms such as instructions, performances, and relational exchanges. Also widely documented is the decades-long tradition of artists taking on the organizational and administrative work of founding and running institutions such as project spaces, residencies, and schools. Less commonly addressed is the intersection between art making and institution building—the way in which some artists treat institutional frameworks as artistic forms in their own right.
Institution as Form trains its attention on this very terrain of experimental, artist-led approaches to institutional formation, bringing together six artists and collectives who have built institutions that express—and extend—their creative perspectives. The featured installations are new commissions devised by the artists to convey the ethos of their institutions and to capture how their internal institutional structures, program models, and funding streams align with central artistic investments. Making visible the distinguishing characteristics that are often invisible to outside audiences or overshadowed by the specificities of public-facing programming, the works in the exhibition create opportunities to appreciate institutions for their significance as artistic gestures at the same time as for their potential as functioning entities.
The exhibition takes a focused geographical scope, including institutions that are based in New York and Oslo alongside one that deliberately eschews a fixed location. The pairing of these two cities draws out connections between sites that have rich legacies of artist-run organizations: while New York was a locus for the early wave of artist-led alternative spaces that emerged in the late 1960s and early 1970s, Oslo has seen a proliferation of artist-run institutional projects since the early 2000s. The efforts in both places demonstrate artists' shared commitments to critiquing traditional institutional models and establishing alternatives. Institution as Form unites contemporary initiatives founded in these cities within the past ten years and introduces the counterpoint of a nomadic project in order to raise questions about the extent to which these institutions respond to or depart from historical precedents, geographical contexts, and cultural factors.
The six artist-run entities included in the exhibition span a diverse range of institutional models. While each bears some similarity to an established form—an art center, an art education program, an artists' association, a funding platform, a study center, or a residency—the artists stretch the boundaries of these institutional types through conceptual premises and structural adjustments.
Khartoum Contemporary Art Center is a hybrid bar and exhibition/programming space founded by Karin Erixon and Fadlabi. The art center has operated since 2017 in Oslo—in what the artists call "exile" from its eponymous city due to unstable political conditions. Presenting art exhibitions, concerts and DJ sets, talks, and other programs within a social environment, Khartoum aims to generate discussion around contemporary art and culture from Africa and the Middle East. Since its founding in 2009, the Tenthaus art collective has explored new possibilities for arts education through a long-term partnership with a local secondary school. Tenthaus began as an in-school, artist-led workshop program and evolved to include an autonomous project space that opened in 2011; the institution's central aim is to foster multiple modes of reciprocal exchange between these two programming platforms. Vandaler Forening is an Oslo-based artists' association founded by multiple artists in 2015 that works to foster experimental, time-based, and collaborative art practices. In addition to hosting its signature annual Winter Solstice Night Exhibition—a large-scale, democratically organized overnight event that features visual art, performance, electronic arts, dance, and poetry—Vandaler Forening maintains an ongoing open call for projects and supports the production of proposed events.
Alongside these projects are two New York-based institutions: Coop Fund and The Study Center for Group Work. Multiple artists and organizers founded Coop Fund in 2017 as an experimental cooperative funding platform that functions outside the confines of both non-profit and for-profit organizational structures. The fund accumulates financial resources through monthly membership subscriptions and redistributes small funds to member-proposed projects using a cooperative decision-making process. Founded by Caroline Woolard in 2016, The Study Center for Group Work is committed to making practices of listening, attention, and collaboration available to artists and members of the public. The institution functions as both an online resource-sharing platform and a physical collection of artist-designed tools to facilitate group work that can be installed in various settings, including galleries or community spaces.

Unlike the other projects in Institution as Form, the initiative Maayan Strauss founded in 2015, Container Artist Residency, is not based in a fixed location, but rather unfolds across the networks of global commerce. Taking place on commercial cargo ships, Container Artist Residency invites artists to embed themselves within the shipping industry, living and working in available cabins while traveling along international trade routes.

ALISON BURSTEIN is the Curator of Media and Engagement at The Kitchen in New York. She previously worked as Program Director at Recess and as a member of the education departments at MoMA, the Guggenheim Museum, and the Brooklyn Museum (all in New York). As an independent curator she has organized exhibitions or programs for institutions including Mana Contemporary (Jersey City), The Luminary (St. Louis), Knockdown Center (New York), Museum of Jurassic Technology (Los Angeles), and NURTUREart (New York). Burstein holds an MA in art history from Columbia University and a BA from Wesleyan University.
October 17 – November 10, 2019
Conversation with Artists and Curator: October 17, 18:00
Opening: October 17, 19:00–21:00
The Study Center for Group Work Trainings: October 19, October 26, November 2, and November 9, 15:00–16:00
Coop Fund Workshop: October 22, 17:00