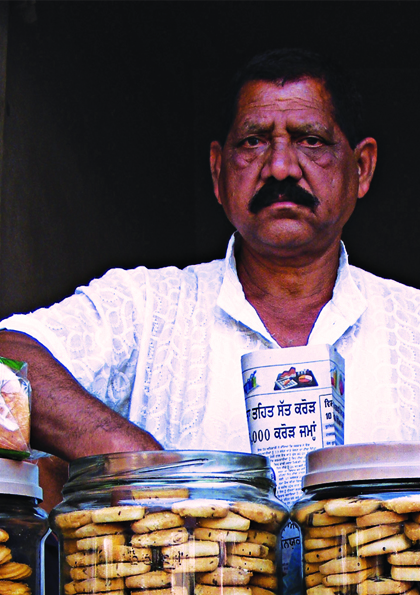 POP-UP: MASALA CHAI MED HINT AV HVERDAGSRASISME BY MEERA M KAUR
Tenthaus inviterer til en pop-up utstilling med kunstneren Meera M Kaur den 20.august fra kl 18-20 (scroll down for english).
Hverdagsrasismen kan være så subtil som en hånd som hilser på din kollega og ikke enser deg. Et blikk som aldri møter ditt. Eller et blikk som glaner på deg som om du var et eksotisk dyr i en zoologisk park.«Det går bra. Det er ikke så farlig. Skal ikke gjøre en stor greie ut av dette. Hen mente det sikkert ikke vondt. Det kan vel ikke ha vært hudfargen min? Hen er sikkert bare like vond mot alle». Med tiden lærer vi oss å undertrykke alt som føles som urettferdig behandling, fordi hvis vi ikke avfeier det, så ville det blitt hardt å stå opp, og møte denne hvite verden i en brun kropp.
Masala chai med hint av hverdagsrasisme er en svært personlig utstilling, hvor kunstneren Meera M Kaur gir innblikk i hennes opplevelse av hverdagsrasisme. Med sin chai-performance inviterer hun publikum til samtaler om hverdagsrasismen i Norge.
MEERA M KAUR er utdannet allmennlærer, BA i kunst og design og MA i kunst i samfunnet. For tiden jobber hun med kunstformidling på institusjoner i Oslo, i tillegg til å være en del av Tenthaus sitt kunstnerkollektiv.Utstillingen holder åpent 21.-30. august. Velkommen! Vi ber alle om forståelse for at vi må regulere antall besøkende i lokalene våre. Tenthaus følger og forholder seg til helseinstituttets anbefalinger
____________________________________________
Tenthaus invites to a pop-up exhibitionwith Meera M Kaur on August 20th from 6-8 p.m.
Everyday racism can be as subtle as a hand that greets your colleague and don't bother to notice you. A gaze that never meets yours. Or a look that glares at you, as if you were an exotic animal.
"It's okay, it doesnt matter. It's no big deal. He/She probably didn't mean it like that. It couldn't have been because of the colour of my skin? He/She is probably just like that with everyone». Over time, we learn to suppress everything that feels like an unfair treatment, because if we do not dismiss it, then it would be hard to get up in the morning, and go out and about to a white world in a brown body.
Masala chai with hints of everyday racism is a very personal exhibition, where the artist Meera M Kaur provides insight into her experience of everyday racism. Through her chai performance, and the artist invites the audience to conversate about everyday racism in Norway.
MEERA M KAUR holds a teachers degree, BA in art and design and MA art in society. She works with art mediation at art institutions in Oslo, in addition to being part of Tenthaus' artist collective. The exhibition is open from Friday to Sunday from 13-17 from 21.-30.8. Welcome! We ask everyone to understand that we will have to regulate the number of visitors to our premises. Tenthaus follows and relates to the health institute's recommendations.