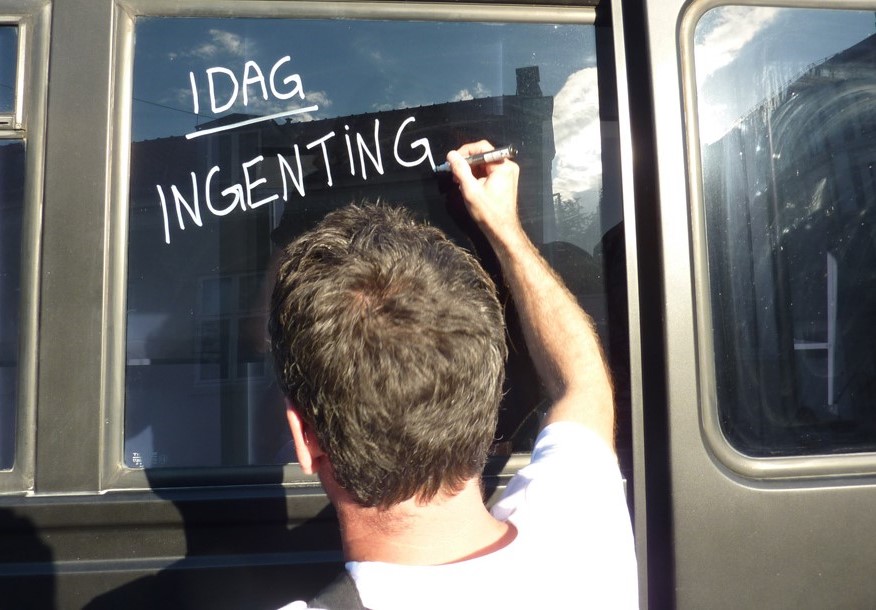 NO SHOW MUSEUM
CURATED BY ANDREAS HEUSSER
The event starts at 6 pm on the 20th of august.
Tenthaus invites you to an evening dedicated to Nothing.
The NO SHOW MUSEUM is the world's first museum dedicated to 'nothing' and its various manifestations throughout the history of art. The museum is a mobile presentation space in a converted postbus. It hosts a unique exhibition with 24 invisible art works of pure conceptual art. From August till October 2015, the NO SHOW MUSEUM is on tour in Europe before finally arriving in Italy, as an official participant of the 56th Venice Art Biennale.
In Oslo, the NO SHOW MUSEUM will be hosted by Tenthaus and presents nothing by Joseph Beuys, Gordon Matta-Clark, Agnieszka Kurant, Santiago Sierra, Robert Rauschenberg and Ben Vautier.
EVELYN RASMUSSEN OSAZUWA, an freelance actor based in Oslo, will interpret Nothing in a performance based on King Lear.
ANDREAS HEUSSER, the curator of NO SHOW MUSEUM will hold a presentation about the art of nothing.
MAJA HOLST SVENDSEN, a practical philosopher, will be available for appointments through the evening. You are invited to have a private encounters with her about the subject of nothing (by appointment).