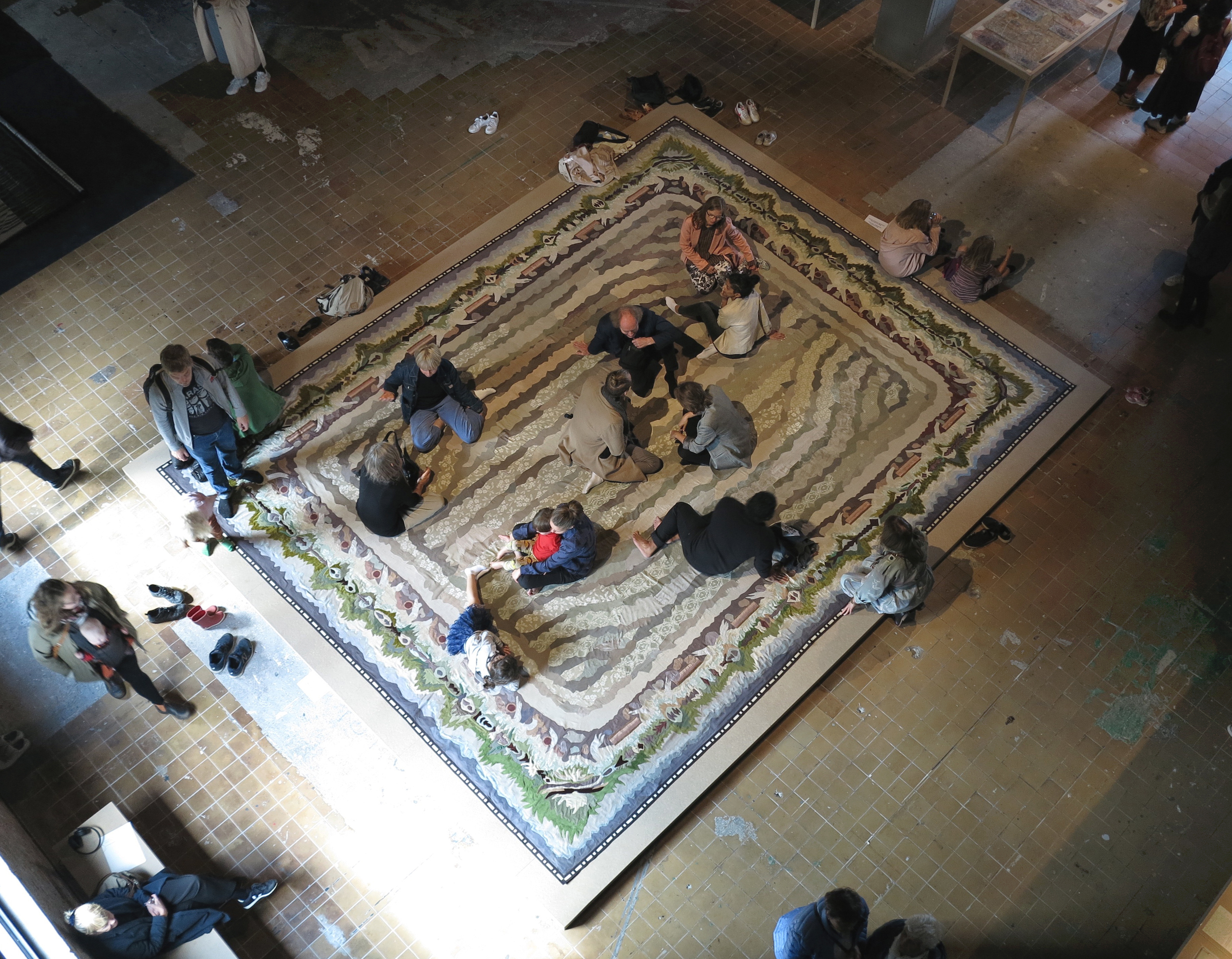 Notes on a Fallow – The Fogelstad Group and Earth by Åsa Elzén
This exhibition was supposed to be shown in February – March 2022. Unfortunately this exhibition has been cancelled.
An exhibition and a growing archive including works by Åsa Elzén, Maja Fjaestad, Maren Holebakk and Axel Fredriksson. 
Åsa Elzén has for a long time worked with the legacy of the queer feminist Fogelstad Group, that among other things ran the Women Citizens' School at Fogelstad (1925–54 in Julita, Sörmland). In an expanding and interdisciplinary project, where boundaries between historical material and art works often are fluid, the artist explores the group's practice in ecology and resilience, bringing forth the role of artists and artistic processes in expanding this history. 
To leave land fallow means to let it rest from human production for a period of time in order to counteract soil depletion. In 1919, Elisabeth Tamm ordered a carpet by the artist Maja Fjaestad with the desire that it depict a fallow in line with her belief in what we now call organic farming and resilience, or what Åsa Elzén calls her "Peace with the Earth-practice". The carpet was placed on the floor in the library at Fogelstad until the end of the 1960s when, worn and brittle, it was placed in the attic after being literally worn down by the first wave queer feminist movement (and their dogs). After all the years in the attic at Fogelstad, the carpet A Fallow was rolled out for the first time at Eskilstuna Konstmuseum as a part of Åsa Elzén's exhibition Biography of A Fallow — The Fogelstad group and earth, the summer of 2019. Since then the project has deepened, expanded and evolved in relation to the place it has been exhibited, for example at GIBCA 10, Gothenburg, 2019, curated by Lisa Rosendahl, Sörmlands museum, Nyköping, 2020 curated by Joanna Nordin and Rackstadmuseet, 2021, curated by Joanna Nordin and Hannes Trygg.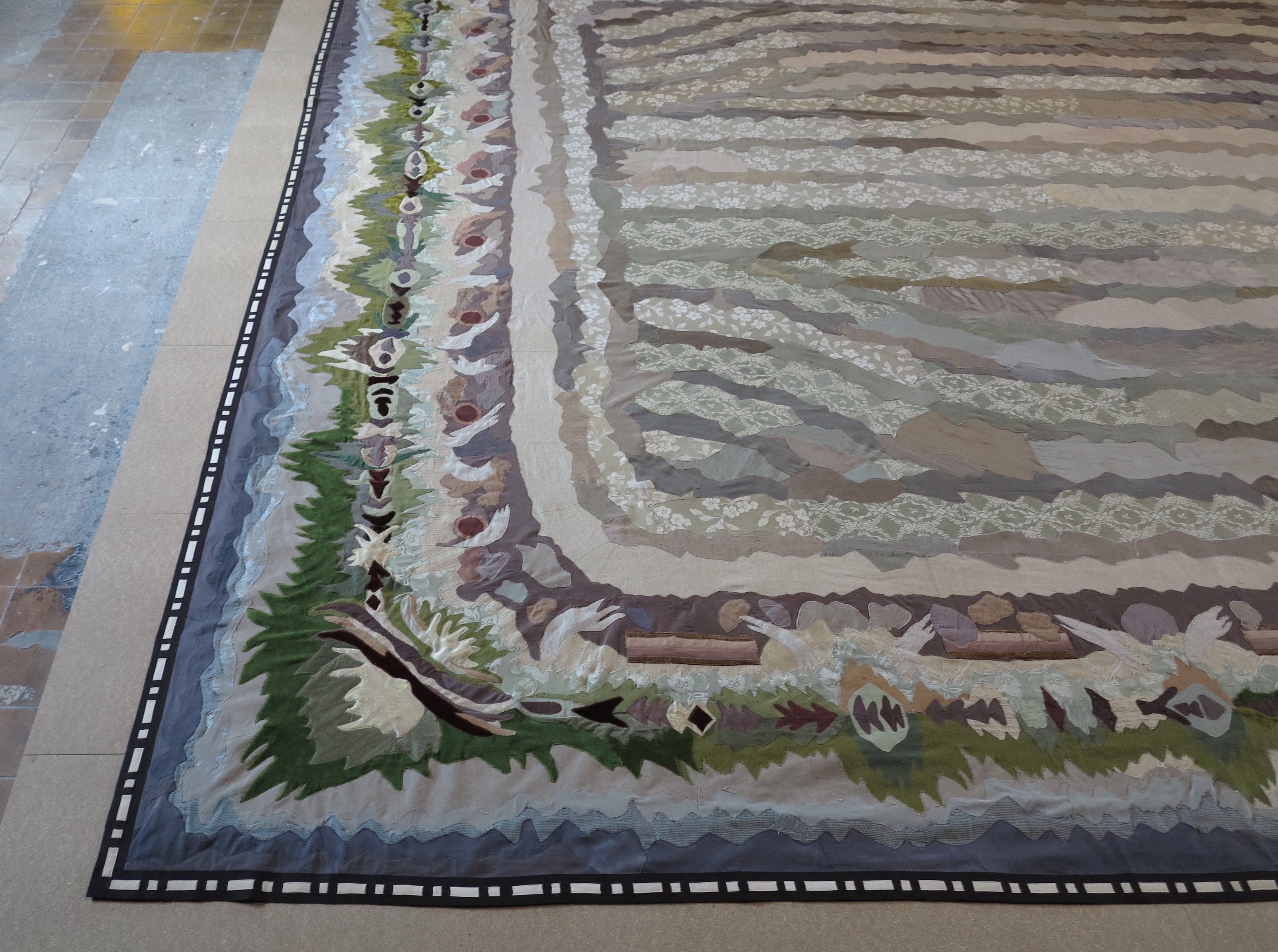 In her work, Åsa investigates the fallow, a kind of rupture in human production that opens up for other life and invites us to imagine ways of slowing down in order to avoid planetary and personal exhaustion. The fallow, in its ambiguity, problematizes the teleological, linear perception of time, with its focus on progress and economical growth that makes up the foundation of normative history and leads to ecological devastation. Åsa engages also more broadly in the notion of the fallow in relation to temporality, memory, environmental destruction, queer feminist- and more-than-human historiography. But also as an artistic methodology and ethical stand-point – "fallow praxis" as a way to notice, relate and give space to more-than-human life and past practices.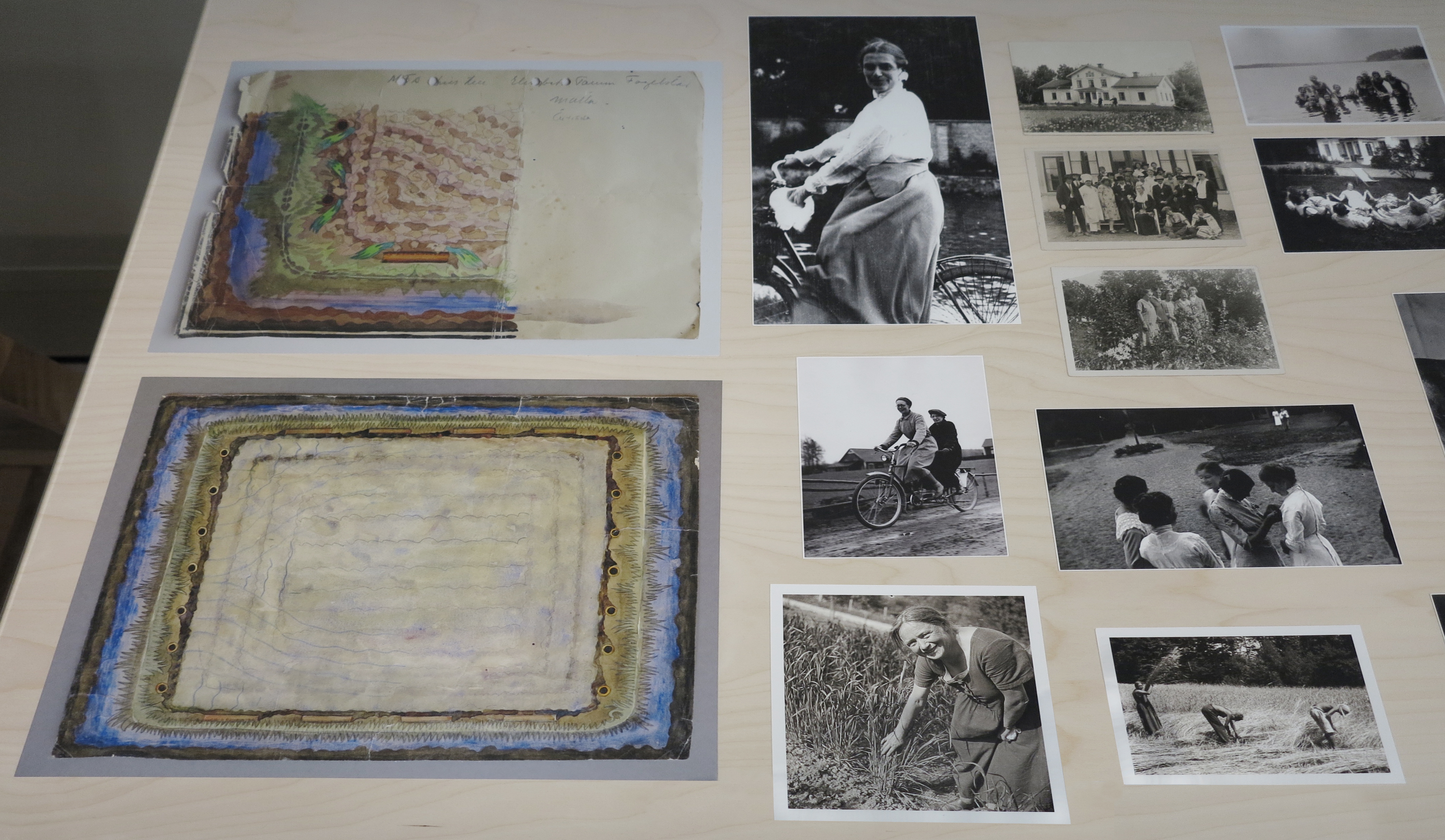 Åsa takes image making as carrier of histories and knowledge as point of departure: the artist Maja Fjaestad, the farm worker and self taught photographer Axel Fredriksson born at Fogelstad and Maren Holebakk, self taught sculptor as well as barn forewoman at Fogelstad give us, through their works, fragments of historical elusive contexts. A lot of the material in the exhibition doesn't derive from institutional collections and state archive, but instead has appeared through the artist's research, brought down from attics and borrowed from individuals and inheritors to the Fogelstad group. Åsa brings to the fore the almost unknown women's barn and livestock school also run at Fogelstad, examines the group's experimentation with land ownership and what we today call organic farming. By encountering material that has long been lingering in a kind of oblivion, or lying fallow, we get to know more about the Fogelstad group than what has been contained so far in an official history writing. History accumulates, not only in the archives, but in sediments and earth, in the  atmosphere and in our bodies. It creates a growing archive.