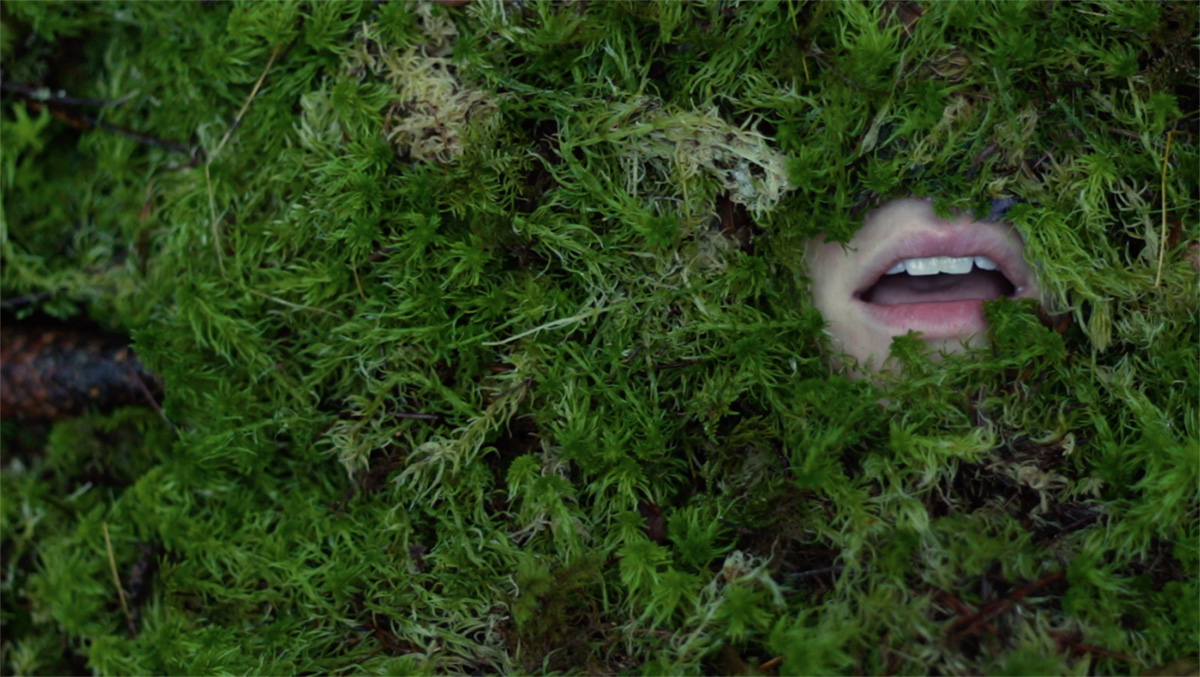 OPEN VIDEO X
ORGANISED BY JANNE TALSTAD
Curated by Janne Talstad
Performance fredag 26.april kl 19:30: The Warriors av Karen Nikgol + How's the weather how's your health how much did you sleep last night? – Ice Water Eyes av Jóhanna Ellen Ríkharðsdóttir
Screening med introduksjon av Log Lady Lusty & Ellen Christensen lørdag 27. april kl.18:00:
Cabin Economy Contemporary /Sailing Stormy Waters  – En Office for Contemporary Grounding dokumentasjon.
OPEN VIDEO derives from the idea of Open Source, which means the open video is a video that can be freely used, changed, and shared. Thus the program in Open Video can be changed by both the curator and the artists involved over time. The program stays the same, with alterations based on natural needs. The program becomes a vessel for content, and in the arbitrary of the diverse content curatorial challenges will become obvious, which again creates the need for curatorial narration in the program. Janne Talstad has summarized the tendencies in the field through the development of the medium, and the curatorial instructions to the different artists became clear; do your best or do what you need. Some has done both.  One can say that this video program is the same as any, which is true in a sense, but it's different in the notion that it lacks a center, an agenda and an intention. The aspiration is both aesthetic, political and dealing with the medium as such, so by mixing the program as a note sheet a video graphic composition becomes apparent. The program bites its own tail, the identity of the artist becomes secondary, and the program turns into a joint effort of showing the variety of how to deal with and produce video. The program transforms into a vessel, a toolbox, which changes through the different venues it's presented, in size, quality and geography. The source code is open; generating a diverse landscape of work, through the media of video. The artists share one thing; a total dedication to their own practice, though video might only be one of their tools, one way of expressing oneself.
KUNSTNERE PÅ OPEN VIDEO X
Ayman AlAzraq, Alexander Johan Andreassen, Andrea Bakketun, Tonje Bøe Birkeland, Bobrikova & de Carmen, Margrethe Kolstad Brekke, Lars Brekke, Jonathan Brewer, Per Christian Brown, Petter Buhagen, Yamile Calderon & Edward Cunniffe, Anja Carr, Log Lady Lusty & Ellen Christensen, Silje Storm Drabitius, Kristine Dragland, Anders Eiebakke, Frido Evers, Anneke von der Fehr, Crispin Gurholt, Iselin Linstad Hauge, Damian Heinisch, Christian Hennie, Hilde Honerud, Runhild Hundeide, Henrik Plenge Jakobsen, Astrid Johannessen, Saman Kamyab, Jon Eirik Kopperud, Janne Kruse, Ane Kvåle, Linda Karin Larsen/Linda Lazer, Kaja Leijon, Magne Lyngvær, Tone Myskja, Karen Nikgol, Christian Tony Norum, Yafei Qi, Jóhanna Ellen Ríkharðsdóttir, Jenny Marie Hviding Schjerven, Sigmund Skard, Kristian Skylstad, Ellen Henriette Suhrke & Hilde Skevik, Jared Theis, Kjersti Vetterstad & Georgiana Dobre, Siri Vinterly og Janne Talstad   
Video is easy to carry, because you only need a memory stick. We intend on being the messenger.
Vernissage fredag 26. april 2019 kl 19:00-21:00
Åpningstider 
lørdag 27. april kl 12:00-20:00
søndag 28. april kl 12:00-18:00