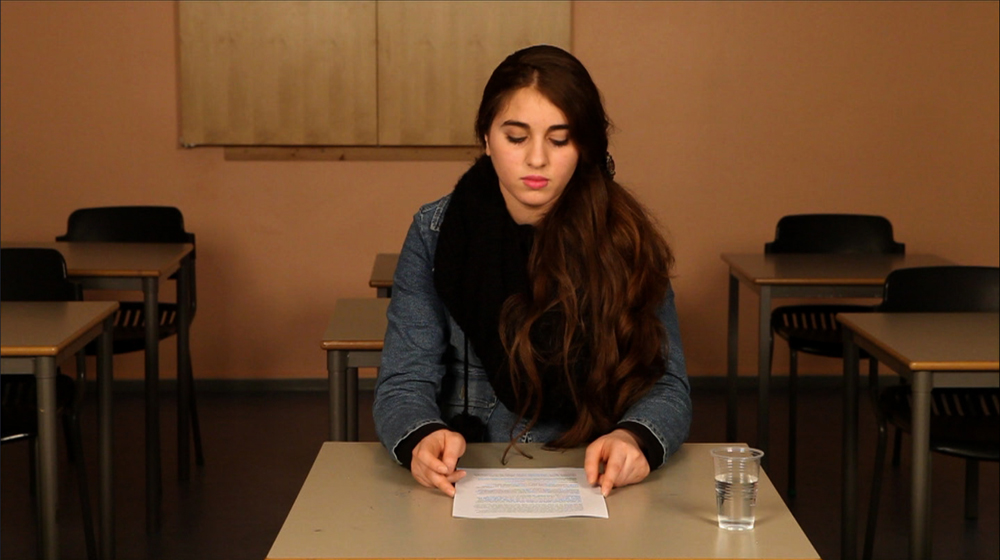 OWN WORDS
HELEN ERIKSEN, EBBA MOI AND STEFAN SCHRÖDER
Tenthaus shows the video Own words
Welcome to the opening of Tenthaus Oslo new art space in Oslo on December 7th 2012 at 7pm.
Own Words – a video work by Helen Eriksen, Ebba Moi and Stefan Schröder with text by Ane Hjort Guttu.
We see a young woman sitting in a classroom reading aloud from a manuscript. She reads about her everyday life at school and her relationship to art and music. She steps out of role when she introduces a song that she describes at special. The song is about the life of a child in a country at war.
Own Words is Eriksen, Moi and Schröder's second collaboration to focus on the function of art to schoolchildren through commissioned texts. The first video I want to tell you of great things … by Anne Bamford, UNESCO researcher was shown in the Skulpturarena Øst project space in Oslo earlier this year.