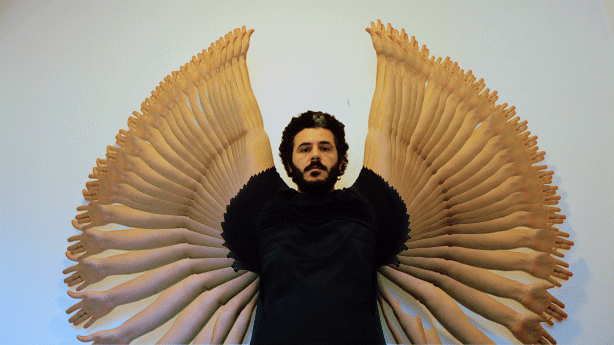 Hasan Daraghmeh will be Tenthaus P1 residency artist at Saupstad, Trondheim from mid september till mid november 2020.
In this era in which we live, it is easy to take pictures because the cameras are accessible to everyone, and the photography process turned into a push of a button without thinking about this process or how is the camera actually functioning? The workshop aims to help the participants to learn more about photographic process, the history of photography and the developments that happened to this medium.
The workshop have two parts:
Firstly, there will be a theoretical par, where the participants will learn more about the history of photography through looking at the early experiments and get to know the developments of this medium.
The second part will be practical, where the participants will learn how to create their own Pinhole camera from materials we use on a daily basis. Each participant will use their Pinhole camera to take photos. Lateron they will be introduced to how the developing of the photos work through the chemical process.
At the end of the workshop, the participants will have a small exhibition where they will exhibit their photos that they have taken during the workshop. The workshop is open to 5-10 students, age 14-18 and the duration of the workshop will be one week.
HASAN DARAGHMEH (b. 1983) is a visual artist working primarily with film, video installations and photography. His work explores the interlacing relationship between the individual and place. Often focusing on the memory, time and space in relation to the digital era that we live in.
Daraghmeh has presented his work in numerous exhibitions, including Tate Modern London, UK (2019); Intimate Terrains, The Palestinian Museum Birzeit, PS (2019); Barents Spektakel festival, Kirkenes, NO (2019); PROYECTOR International Video art Festival 11th Edition, Madrid, ES (2018); Høstscena, Jugendstilsenteret og KUBE, Ålesund, NO (2017); Ora or Labora, Kunstnernes Hus, Oslo, NO (2016); Disrupted Intimacies, French-German Cultural Center, Ramallah, PS (2015); See You in The Hague, Stroom Den Haag, Hague, NL (2014); Steirischer Herbst Festival: Truth Is Concrete, 24/7 marathon camp, Graz, AT (2012)
Daraghmeh holds a BA in Contemporary Visual Art from the International Academy of Art, Palestine and an MFA in Fine arts from Kunsthøgskolen i Oslo (KHiO), and an MFA in art and technology from Kunstakademiet i Trondheim (KiT), Norwegian University of Science and Technology, NTNU.