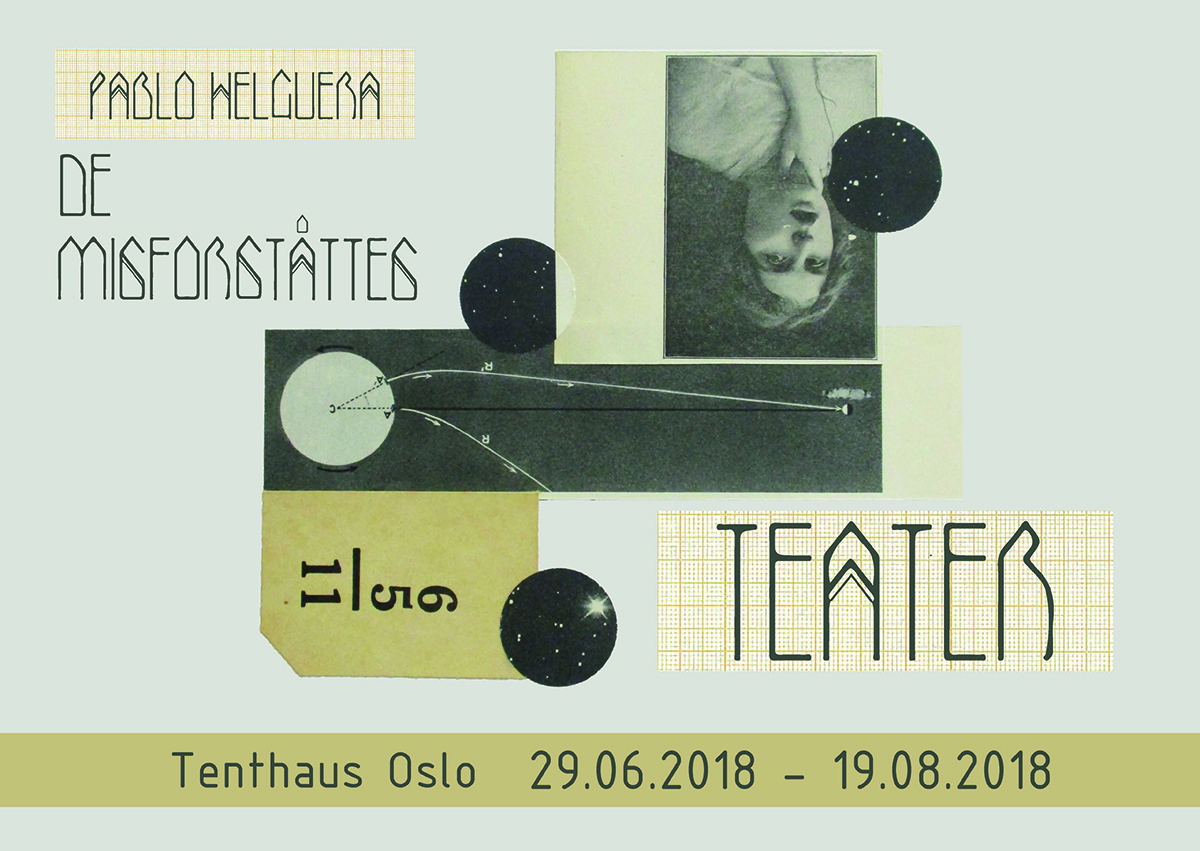 TEATRO DEL INCOMPRENDIDO – PABLO HELGUERA
To understand is to forget about loving.
– Fernando Pessoa
Teatro del Incomprendido (Theater of the Misunderstood) is a project that explores empathy, the complexity of social relationships, and the potentials and pitfalls of interpretation.
This project seeks to understand and juxtapose the delicate relationship between objective thinking and that which overwhelms our sense of reality, often resulting in the uncanny. It is inspired by theater as education models such as Theater of the Oppressed and the post-war form of plays known as Theater of the Absurd.
The notion of misunderstanding /being misunderstood will be explored in various ways. In a more direct form, it is a feeling that every individual experiences, and many times is not able to resolve. We all have felt misunderstood at some point in our lives, either because of our set of beliefs, or because out actions (things we have said or done) are interpreted in a way that we did not intended for them to be interpreted. There are small misunderstandings, longer-term interpersonal misunderstandings (as if in conflict in a relationship or a family) and collective misunderstandings (as in political, religious, or ideological positions and debates).
The project explores also the notion of misunderstanding from a cognitive standpoint. In education, the subject of explanation is intrinsic to learning, as it is the process by which ideas are made clear and understood. Yet the process of explanation is subject to interpretation and discussion, and in art in particular, very fraught (given that there is never one single "explanation" for an art work). Because the process of interpretation is always subjective, it often leads to a variety of misunderstandings. In art, these misunderstandings can be productive and lead, sometimes unintentionally, to new ideas.
Teatro del incomprendido is an art project that proposes to test out a problem through a system of discussions, performances, pedagogical approaches, and artistic actions that encourage a community to think about what it means to be misunderstood and go beyond the confessional and egocentric to better understand how misunderstanding in fact bring us together in ways we had not thought about before.
PABLO HELGUERA (b. 1971, Mexico City) is an interdisciplinary artist working with installation, sculpture, photography, drawing, socially engaged art and performance. Helguera's work focuses on a variety of topics ranging from history, pedagogy, sociolinguistics, ethnography, memory and the absurd, in formats that are widely varied including the lecture, museum display strategies, musical and theatrical performances, and written fiction. Helguera's work as an educator has usually intersected his interest as an artist, making his work often reflect on issues of interpretation, dialogue, and the role of contemporary culture in a global reality. This intersection is best exemplified in his project, The School of Panamerican Unrest, a nomadic think-tank that physically crossed the continent by car from Anchorage, Alaska to Tierra del Fuego, making 40 stops in between. Covering almost 20,000 miles, it is considered one of the most extensive public art projects on record as well as a pioneering work for the new generation of artworks regarded under the area of socially engaged art.
TENTHAUS EXHIBITION
ROOM I  
The Arlington Heights Suite, 2008 – on going. This is a selection of works from a growing series of 3000 collages.
"Perhaps the greatest fallacy in theories of human communication is that statements have to have a causal correlation, that our innermost anxieties have a standard verbal equivalent, and that we can only explain a experience through the narration of a logical sequences of events. The overwhelming evidence is that there is no final explanation to any incident, no correlations between them, and that our attempts at understanding any given sequence of events are at best provisional and at worst, hopeless." – P. H. 2008
ROOM II  
Rogaland, 2012, 65 prints; 40×50 cm. Bookstand and book. Courtesy of Kent Fine Art.
Rogaland (2012) is a project made through a process of mistranslation. The project departs from the book, Gamle Gårdsanlegg i Rogaland (1936), by Norwegian archaeologist, Jan Petersen. The captions have been translated without knowledge of the original language (Norwegian), imagining the relationships that the sound of the words suggest.
 ROOM III 
Chipilo, 2008
Video, black and white. 15 min.
Chipilo is a documentary based on the story of a town of the same name, located in the vicinity of the city of Puebla, Mexico. Toward the last quarter of the nineteenth century, the government of Porfirio Díaz sought to populate some areas of Mexican land with European immigrants, with the hopes that these groups would enrich the culture and the economy of the region. Amongst these groups were a community of northern Italians that spoke Veneto and agreed to settle in these new lands. The unusual geographic, social and political circumstances of this arrangement resulted in the Italian settlers to remain in isolation without much other choice. To this day, most of the population of Chipilo speak the original Véneto dialect. Chipilo documents, in the original language, the story of this community that resulted from a utopian social experiment in nineteenth century Mexico.

The artist wants to acknowledge the generous support of Galerie Gabrielle Maubrie, Paris.
Tenthaus Oslo would also like to thank Preus Museum for generous support.
Opening 6 pm. Friday 29th June
29.6 – 19.8 2018