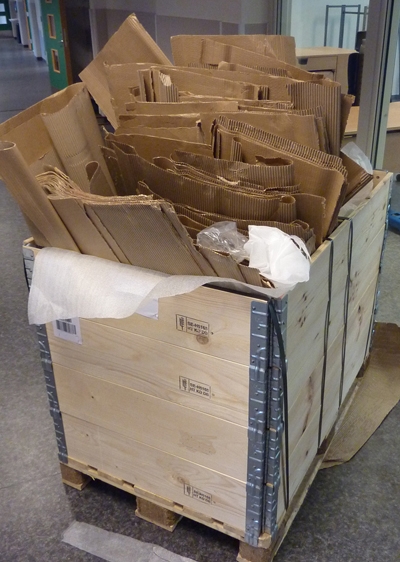 Tenthaus Oslo has the pleasure to invite you to the exhibition PACKED!! The occasion is the refurbishment and the demolition of the building. All the artists exhibiting have their studios at the old Institute of Technology in Akersveien 26, Oslo. Their contracts have been terminated, and now they have packed up and emptied their studios. Tenthaus legendary studio are exhibiting a farewell selection of a studio community, which has grown quickly over the last twelve months. This is the last Tenthaus exhibition at this adress before moving. The exhibition is open June 30 – July 3 at 12 – 16.
Tenthaus Oslo har gleden av å invitere til utstillingen PACKED!! Anledningen er oppsigelse og riving av huset. Kunstnerne som stiller ut, har atelier ved Gamle Teknologisk Institutt i Akersveien 26, Oslo. De er også oppsagt, og har tømt atelierene sine, for å pakke det inn i Tenthaus sine legendarisk fine lokaler. Vi ønsker med utstillingen å lage en avskjedsmarkering for atelierfellesskapet, som har etablert seg over kort tid. Dette er Tenthaus siste utstilling ved Telthusbakken i Oslo, før vi flytter til nye lokaler.
 
Tine Aamodt, Siri Austeen, Marie Buskow,
Barbara Czapran, Jonas Daatland, Leander Djønne,
Helen Eriksen, Kristine Fornes, Katrine Giæver,
Gisle Harr, Anna Carin Hedberg, Marianne Hurum,
Reidar Kraugerud, Ebba Moi, Are Mokkelbost,
Stefan Schröder, Kjetil Skøien, Daniel Teigen, Anne Vistven
Åpning onsdag 29.6 2011 
30.juni – 3.juli.201
Akersveien 26, Oslo
– oppsigelse og nedriving av bygget.