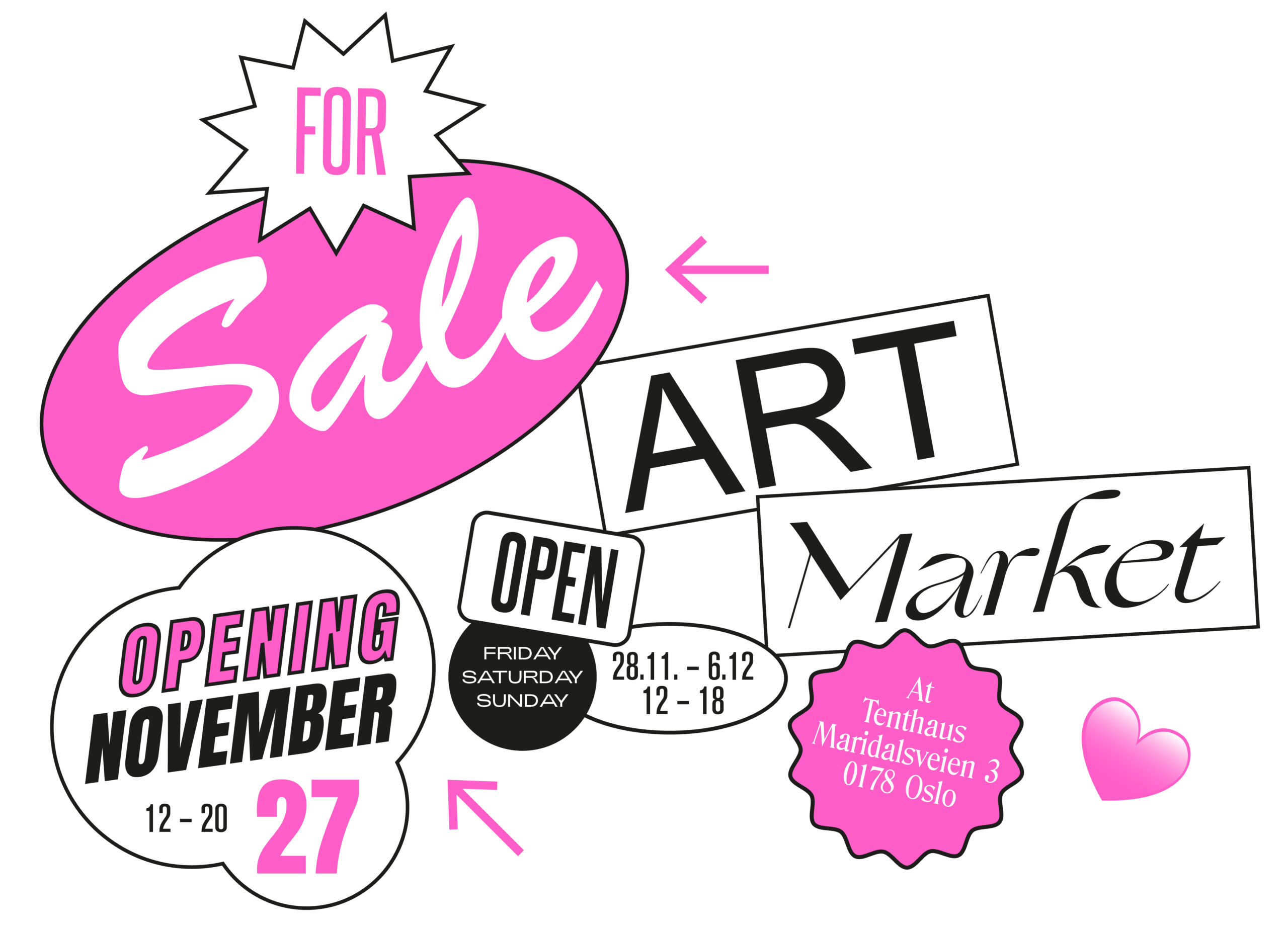 Tenthaus for Sale  
Artworks from 46 artists 
View the catalog here
Tenthaus is not a commercial gallery;  the ambiguity in the title is intended to show the uncertainty to what we are selling; is it artworks, the artists, the institution, the gallery, the collective or our principles? 
To mark the end of 2020, Tenthaus invites artists collaborating with us in 2020 and 2021 to take part in a sales exhibition. We take this as an opportunity to reflect on current governing politics, the times we are living in and the future. Tenthaus for Sale invites you for a conversation about the economy of individual artists and socially engaged art practices. 'What about the fact that we are broke?' was uttered by an artist in Tenthaus after months marked by uncertainty, vulnerability and doubt. 
We want to support artists by giving them an opportunity to sell works at the end of an economically challenging year. We are aiming beyond this year´s cataclysm and investigating ways that a small art organisation can increase the economic self-sustainability. Tenthaus for Sale is also part of a larger research project into the possibility of increasing the economic self-sustainability of a small non-profit arts organisation like Tenthaus. It is the first experiment in a research project funded by Kreativ Næring, written as a challenge to the Arts Council to fund an investigation into the self-sustainability of socially engaged art practices. We never imagined that this research was going to be so acutely needed. 
We call for a discourse about financial models of participatory process-based and collective art making. What is the difference between price and value in socially engaged practices? Is it at all possible to value and set a price on participatory art production?  
We are doing this by exploring alternative economic models to encourage a discussion around value and price of art and labour, with a focus on socially engaged art in the Norwegian arts funding system.  
In line with the covid restrictions in Oslo Municipality, Tenthaus will be open with limited visitor capacity to maintain social distancing. Unfortunately there will be no exhibition opening but extended visiting hours  12-8 pm on Friday 27th of November.  
Amy Franceschini / Bjørn Erik Haugen / Carlos A. Correia / Ebba Moi & Anna Carin Hedberg / Easel Mortuza / Eli Eines / Elodie Guignard / Farhad Rahman / Farhana Satu / Future Farmers / Germain Ngoma / Gisle Harr / Hasan Daraghmeh / Helen Eriksen / Hello The Mushroom / Ida Warholm Bjørken / Jessica Williams / Juan Andrés Milanés Benito / Stephane Kabila-kyowa / Kirsty Kross / Lesia Vasylchenko / Lise Bjørne Linnert / Lucía Aragon / Maren Dagny Juell Kristensen / Mariken Kramer / Mathilde Carbel / Maya Økland / Meera Manjit Kaur / Melissa Kambidibwa Mujinga / Nabil Rahman / Nicolas William Hughes / Pete Fleming / Rachel Dagnall / Randi Nygård / Shahrzad Malekian / Shams Xaman / Sigbjørn Bratlie / Stan D'Haene / Stefan Schröder / Subvertising Norway / Trond Hugo Haugen / Ulla Schildt / Uronto Artists Community / Sadya Mizan / Vibeke Frost Andersen