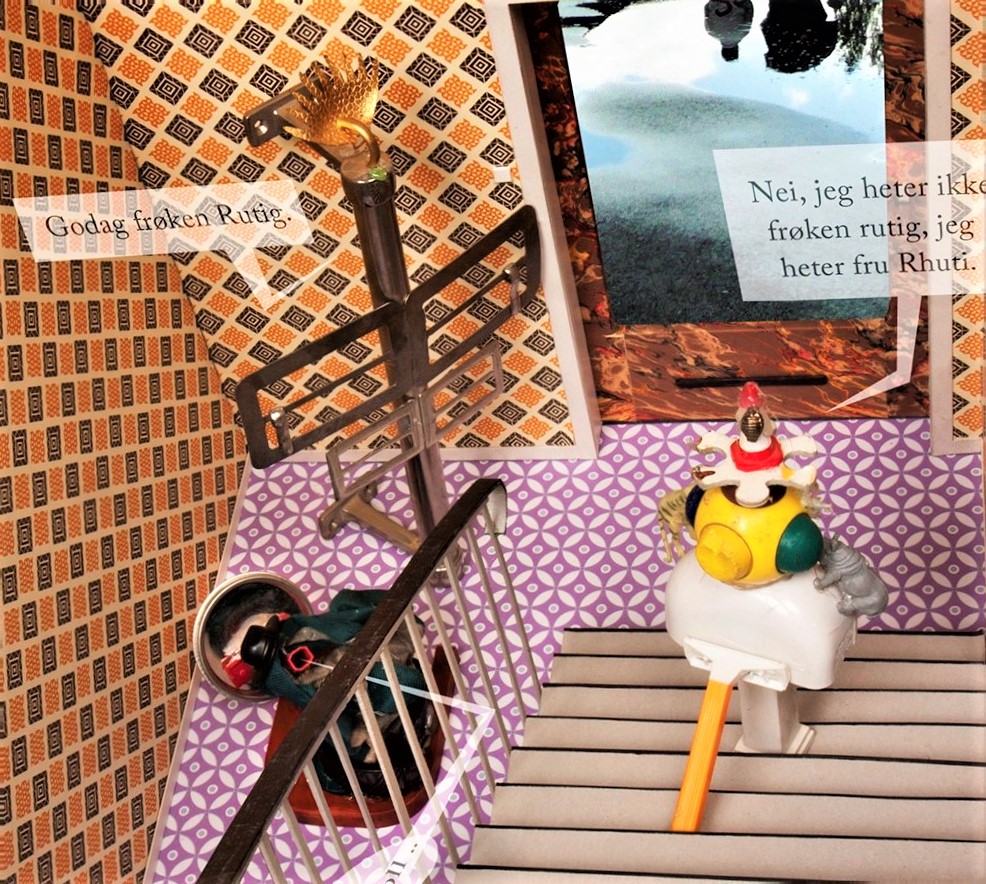 TOO MUCH BALLS
PER JONAS LINDSTRÖM
Per Jonas Lindström´s exhibition Too Much Balls is based on a series of over twenty new paintings in various formats that are installed along with three sculptures. The common denominator for the installations are two of Lindströms own artists books.
Artist Books are central to Lindström's art practice. Simply put, they are made with the extreme intensity of the crazed. They are bursting with whatever occurs the the artist – often scraps of drawings or children's books, processed with color and crayon. They become complex collages that fill the books from the first to last page. The artist has taken two books and translated their contents on to canvas – unabridged, fearless, relentless.
Architectural models are the second reference in the installations. They are devotedly made with the same high intensity, relating freely to space, time and texture.
Tenthaus Oslo is exhibiting these new objects as if they have outgrown their original scale and transformed into something other, perhaps collection points or meeting places for the mind's tireless journey through the universe.
Tenthaus Oslo is proud to present Per Jonas Lindström´s complex multidimensional universe in Oslo for the first time in many years.
PER JONAS LINDSTRÖM (1955) is a visual artist, resident in Oslo and Tistedal. During his long artistic career, he has distinguished himself through exhibitions and art projects in Norway, as well as abroad. For over 25 years he made both unique artist books, as well as limited editions. He has given workshops and taught at preschools, colleges and for programs with his veritable book factory. It is and understatement to say that PJL has educated and inspired many artists in the art of creating artist books.