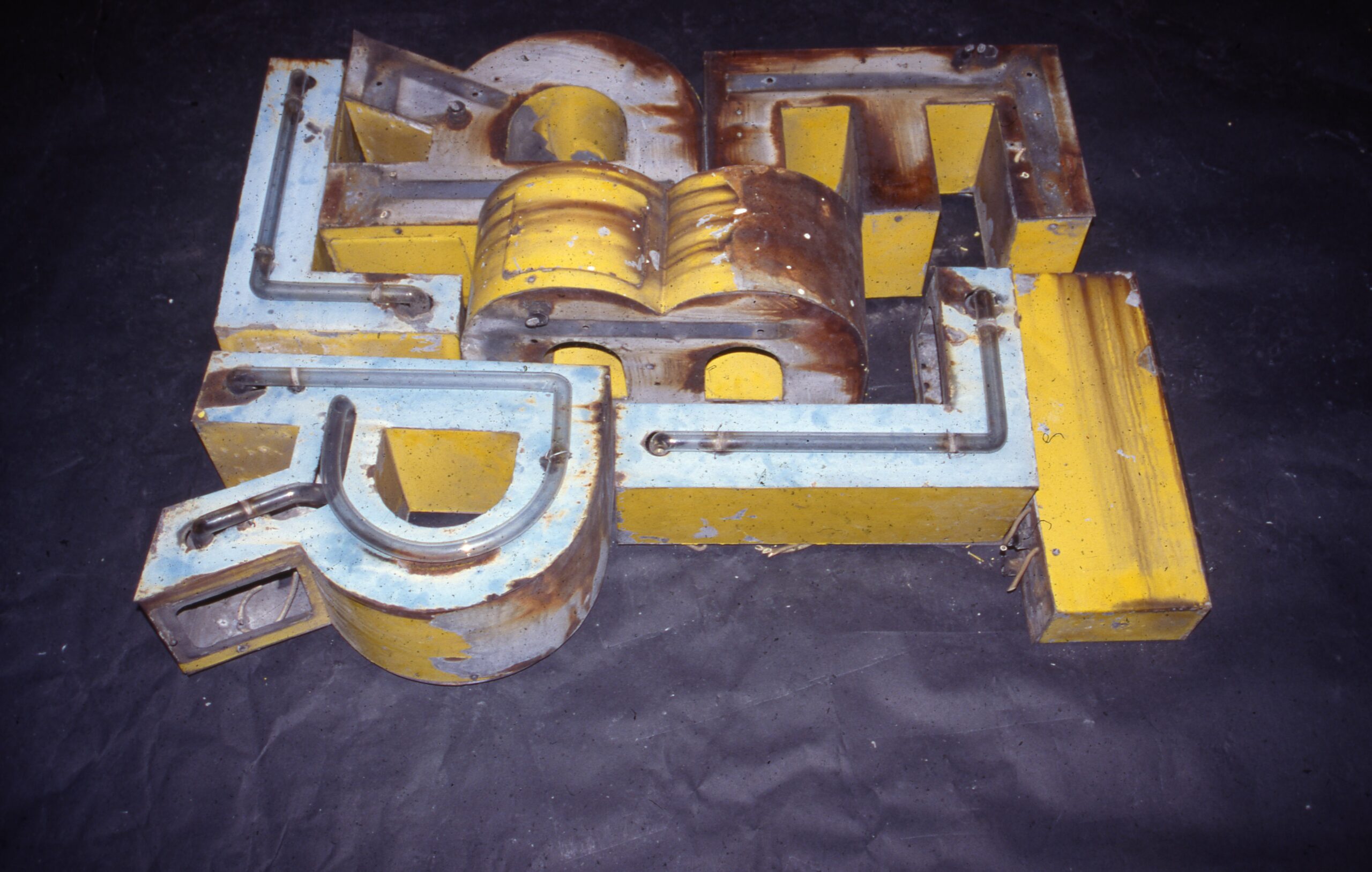 GERMAIN NGOMA at Tenthaus
11 November – 05 December
Exhibition opening: Thursday 11 November, 18.00 + Book launch – Germain Ngoma: Photography and Sculptural Experiments, 1982 – 2019 (Uten tittel, 2021)
Fragmental Memories is Tenthaus's latest solo-presentation of new work by Germain Ngoma. Dealing with the theme of memory, the exhibition continues Ngoma's long-time interest in found objects, mouldable materials and sound. On this occasion the artist draws primarily on mass-media images, yellow modeling wax, styrofoam and audio recording in the creation of various situations that reference both his personal history as well as a web of social, political and cultural memories that resonate with his trajectory in different ways.  
"Germain dropboxes me around a hundred images representing a small slice of his work from over the last thirty years. I print them out and bring them into the gallery one afternoon. We talk for some hours about the large truck tires he split open and reconstructed in the early 1980s, the Grand Theft Auto billboard he found and used in the large sculpture Gangsters Paradise in 2006, about negative space, about industrial packaging, about the marks skateboarders make on walls, about Oslo's central river Akerselva and how it looks after a lot of rain, about dead pianos, about mixing graphite with epoxy, about Naum Gabo, about speakers that don't make any sound, about making bronze casting test rods into artworks, about the posture of an abstract sculpture. I think about how nice it is to have these conversations sitting in the gallery where we will make an exhibition a year from now; that the artist is given unfettered access so far in advance to play around and see how the space feels. While I don't think any of us know quite where it will all go, I can report that a process has begun within Tenthaus' generous walls." – Drew Snyder, Oslo, September 2020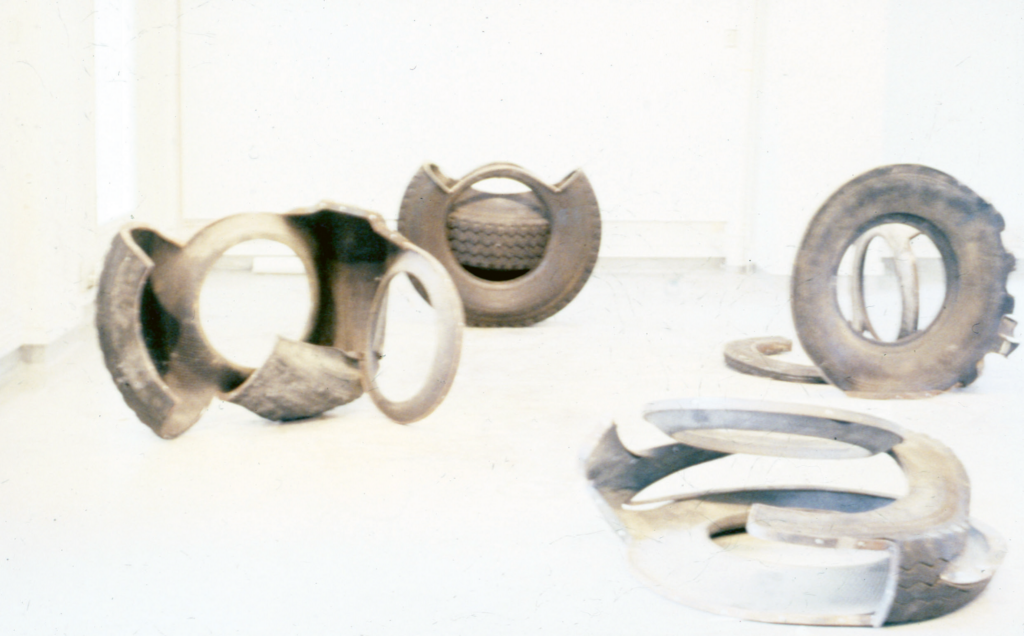 The broader initiative is the result of an extended process that began with early conversations before the covid-19 pandemic and continued with Ngoma in residency at Tenthaus for two months in the autumn of 2020. It is part of a larger project on Ngoma's work initated by Tenthaus and developed with curator Drew Snyder that includes the release of Germain Ngoma: Photography and Sculptural Experiments, 1982 – 2019, the first retrospective monograph of the artist's work.
The initiative also includes the satellite exhibition of the historic work The Morning (1988), one of the last remaining sculptures from Ngoma's production in the 1980s, which will be on public display in the reception area at the Oslo National Academy of the Arts (KHiO) from 1 November – 15 December 2021. The display is produced through a collaboration between Tenthaus, the Academy of Fine Art and the Art and Craft Department at KHiO, and curator Drew Snyder, and has been made possible by a generous loan from the City of Oslo Art Collection.
Related collateral events taking place during November 2021 include the exhibition opening and book launch at Tenthaus on 11 November, kl. 18.00, a special live Radio Tenthaus broadcast on 16 November with Ngoma and the artist, writer and editor Billie McTernan who contributed to the book (together with other friends), and, on 18 November, kl. 16.00 – 18.00 the public seminar Steel Bone: Material Research in the Work of Germain Ngoma, organized at KHiO with Camille Norment, Pro-rector of Research, with additional contributions from Ana María Bresciani, Anawana Haloba, Elisabeth Jarstø, Damla Kilickiran, Drew Snyder and the artist himself.
The exhibition will be on view until the 5th of December 2021. Opening hours Friday to Sunday from 13.00 to 17.00.
Curated and edited by Drew Snyder.
Photos by: Øystein Thorvalsen