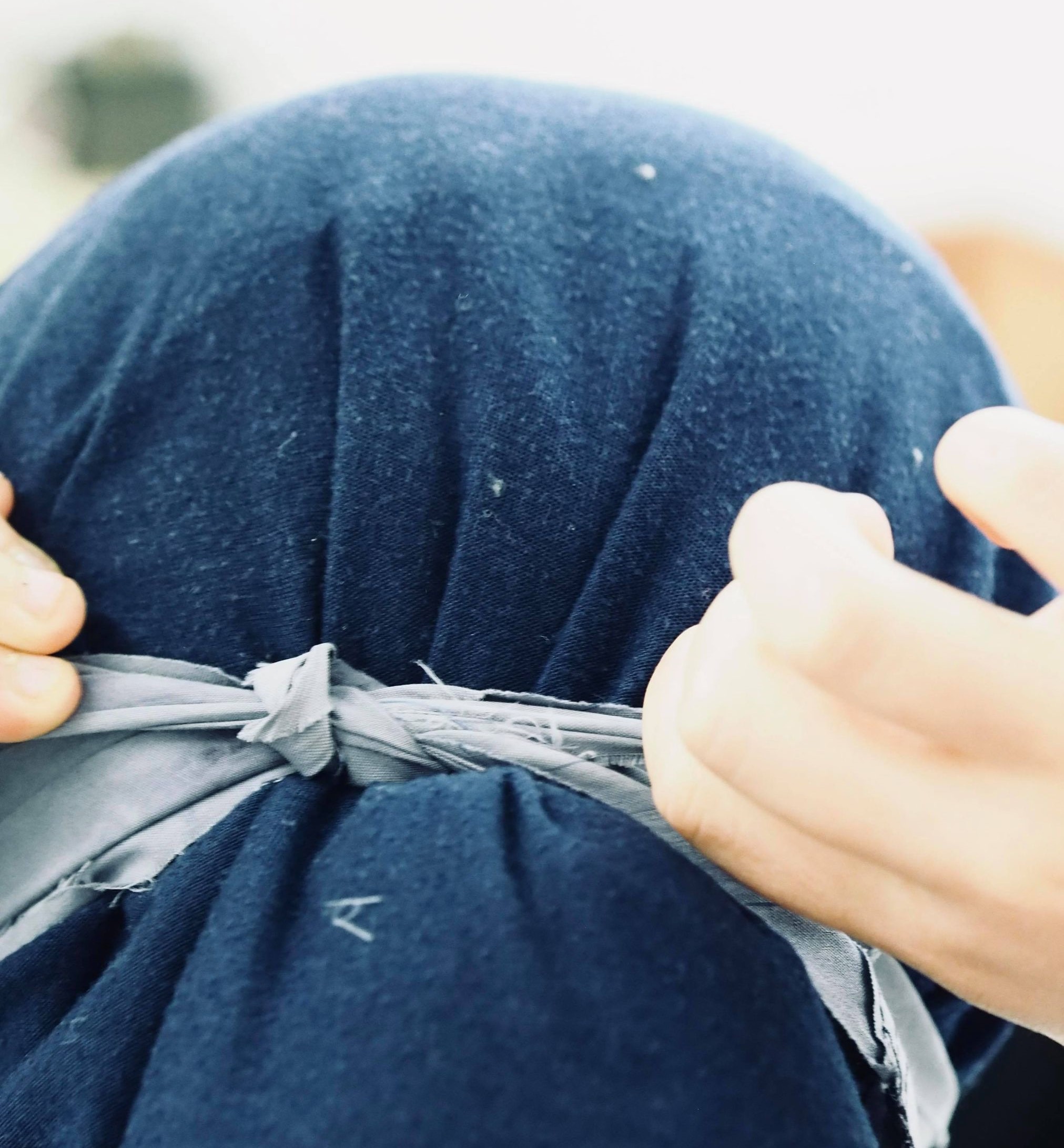 FARGER FOR HÅP OG LIKEVERD del 2- LISE B. LINNERT
This November continues the series of workshops with artist Lise Bjørn Linnert with the students from Møllergata at Tenthaus. Last year Lise has started the workshop;Farger for håp og likeverd when she involved the children in colouring recycled clothes as a way to transform what we think as waste into beautiful artefacts.
This year the children are working once again with textile but through a different process. The colourful three-edged tissues represent the bandanas used by protestants to not be recognised and are the starting point of a conversation about violence, equality and free expression.
Every one of the 34 children chooses two bandanas which are then decorated with drawings and overlapping fabrics that are first ironed and then sewed by the children.  During the process the group affirms the right to learn, express oneself and conveys these themes through the motives on the bandanas. 
LISE B. LINNERT lives and works in Oslo, Norway. She is educated at Oslo Interdisciplinary Art Institute (Norway), Evanston Art Institute (Chicago) and Glassell School of Art of The Museum of Fine Arts (Houston, USA). Her work embraces various materials and techniques, from performance and photography to drawings, textile and installations.
Her work has been exhibited domestically and internationally, at places such as: The Artist House and Stenersen Museum in Oslo, Norway, Pallant House Gallery, in Chichester, UK, The Station Museum of Contemporary Art, in Houston, USA, Charlottenborg Kunsthal in Copenhagen, Denmark, VISUAL Centre for Contemporary Art, in Carlow, Ireland, Musée Bernadotte in Pau, France and Victoria Gallery&Museum in Liverpool, UK. Her project Desconocida Unknown Ukjent was in 2012 nominated for The International Award for Participatory Art 2012 in Milan, Italy.
Photo: Jannik Abel