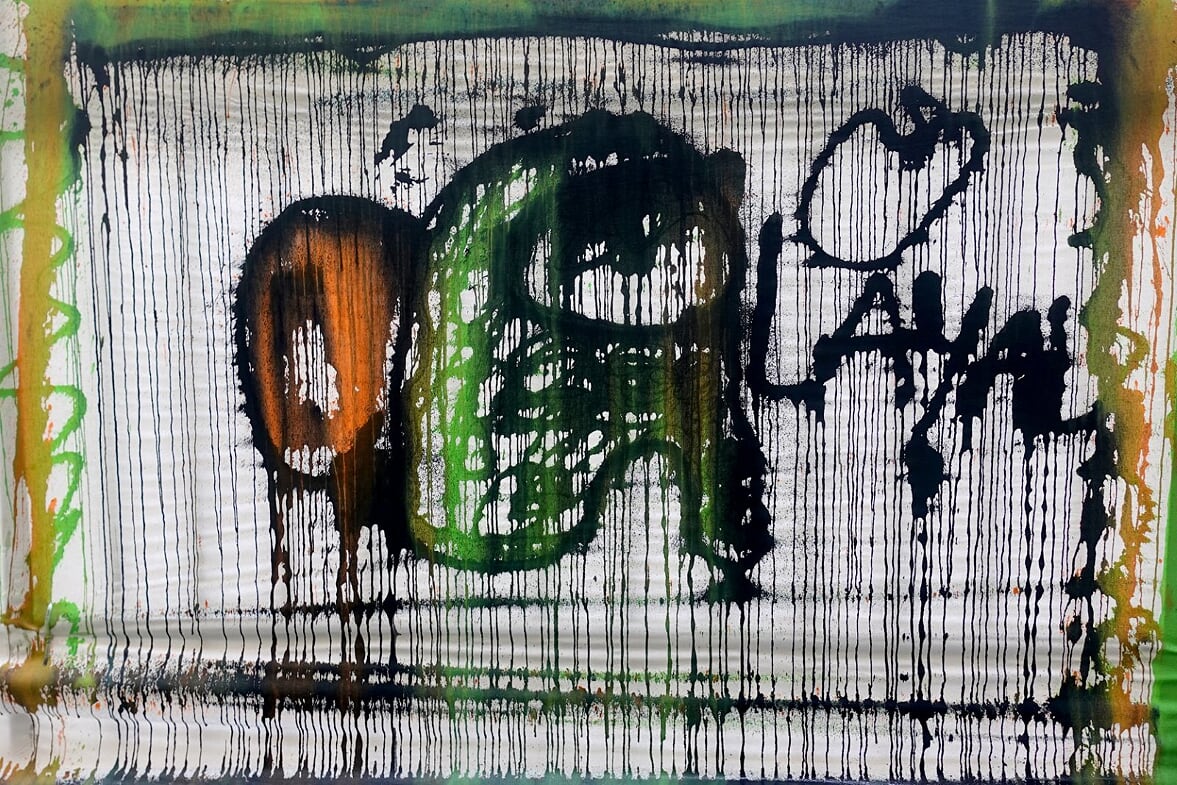 HÅNDSTIL HAGEARBEID – Stan D'Haene
In June 2020 Stan D'Haene started with a series of eight workshops. Four of which were for Møllergata Skole and four held at Hersleb skole, with the topic of Handstyle Gardening. Both the workshops were introduces with a short presentation  about the act of gardening and its potential for art. He showed examples from his practice of extracting rituals and tools from gardening. 
Then he focused on handstyle gardening and the use of garden sprayers for water writing, from where the workshop kicked off. He chose words or names that fit to their liking and practiced writing their name with marker on paper.
This was easier for some than for others, though they got into it after a couple of tries and some encouragement. Then he thaught the pupils to assemble the garden sprayers and went out to write with water on concrete. In Møllergata D'Haene and the Tenthaus workshop-coordinator Matilde Balatti paired up the kids so one was challenged with making a video from the performance of the other, and then they swapped roles. I edited the video's they made into the video below. 
In Hersleb skole each student got their own garden sprayer while volunteers passed one camera around. Whereas with the group at Møllergata the workshop was held at the school playground, with the Hersleb group the sprayers were brought out to the streets, and the kids explored the neighborhood surrounding the school in search of walls or other surfaces that were fit for water writing. 
When performing this practice in the streets, there are certain situations with a coincidental audience during which interesting questions arise. However it was only when rounding up the workshop on the school playground that we were met with such suspicion that we were prohibited from continuing water writing on the school's walls by school staff unaware of the nature of the workshop. – Stan D'Haene
STAN D'HAENE is a water based artist from Belgium. He works with gardening and lifestyle as artistic media to explore the value of process-oriented art, open scripts and the spiritual experience of the journey. The audience is invited to travel along and interact with the rituals, vernacular, myth, nomadic phenomena and trends that are synthesized in his work.