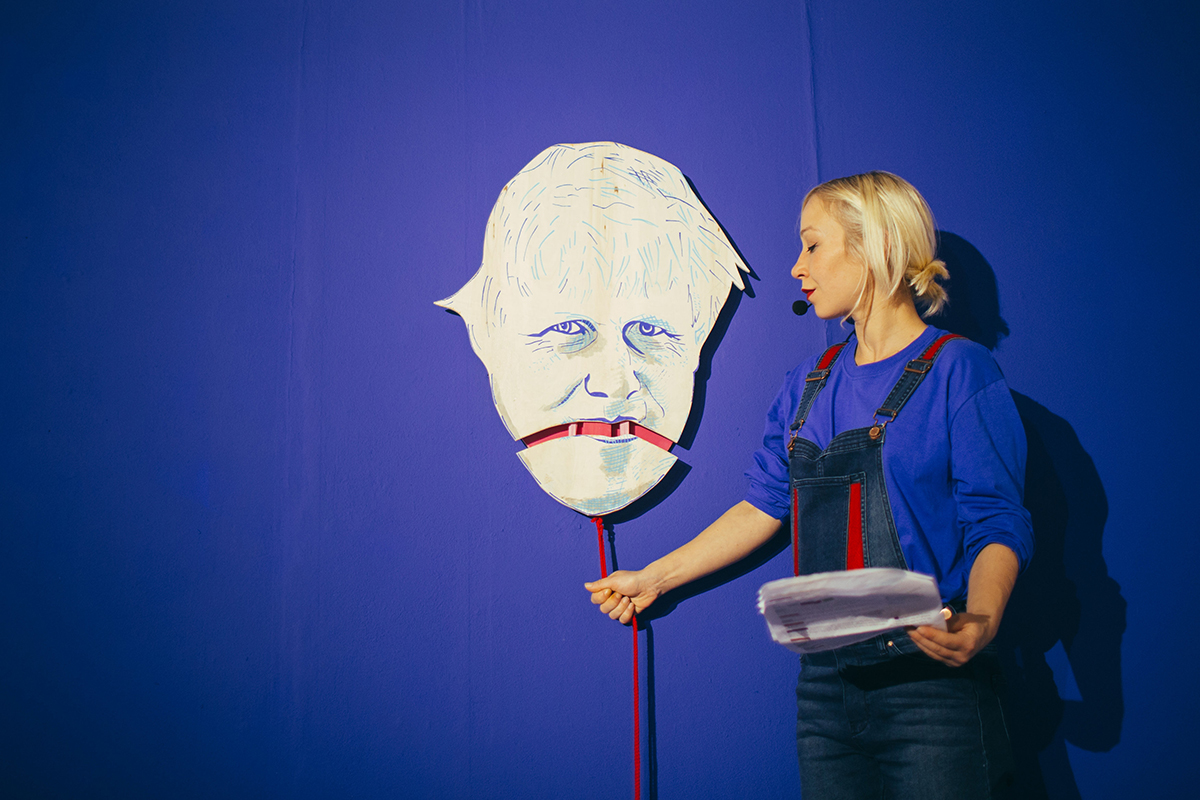 P: IS FOR – AMELIA BEAVIS-HARRISON
P: is for
Press Politics Propaganda
Norway is ranked second in the world for press freedom, dating back to 1814, but with worldwide media companies being privately owned, what exactly does this freedom mean. In the UK privately owned press has a dominating right wing agenda, where contributing columnists include the leaders of outwardly racist parties. Freedom of press, suggests freedom of speech, but the twin of this freedom is hate speech. In a careful crafted 'people orientated' media, how can we as consumers begin to dissect the news material set before us, and remove the bias from the facts.
The exhibition brings together the connecting threads of politics and the agenda of the printed press, with intersecting works focusing on the forthcoming Norwegian election and select media campaigns. At particular moments during the exhibition performances will activate the props and objects found within the exhibition installation, developing a narrative through provocation.
AMELIA BEAVIS-HARRISON is an artist working predominantly with performance installation and video. Her works stem from a deep rooted anger with the current status-quo, often commenting upon politicised situations that are particularly provoking. In 2015 Amelia graduated with an MA from Kunst Akademiet in Oslo, since then she has exhibited and performed internationally in institutions such as Prague National Gallery (2015), Munchmuseet i bevegelse (2016), Luda, St Petersberg (2016), Floodlight Foundation, Delhi (2016). Later this year Amelia will be developing a piece about women breaking out of traditional roles for Creative Black Country, UK.
This exhibition is supported by Norske Billedkunstnere (NBK) and Kulturrådet.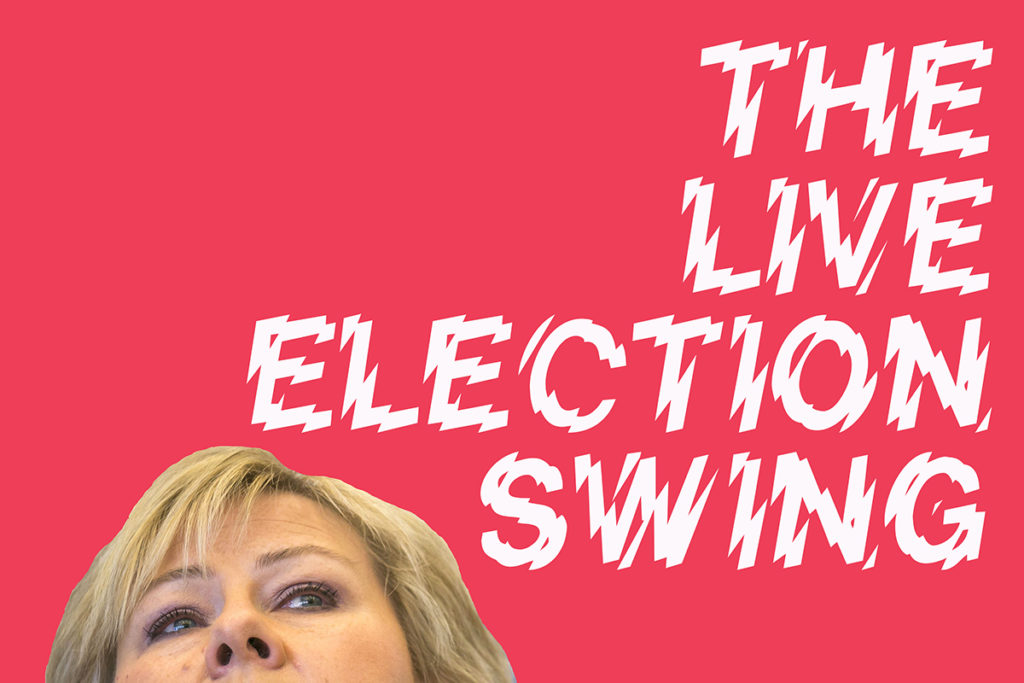 LIVE ELECTION SWING
11 September 19.00-00.00
The Live Election Swing is a social and performative event, bringing together all your election nerves under one roof. Follow the election results as they come in live and see just how far that swing is going to be. A parallel commentary to the election results will forecast the future of the country. Join us for fun and flavour with special election themed drinks.