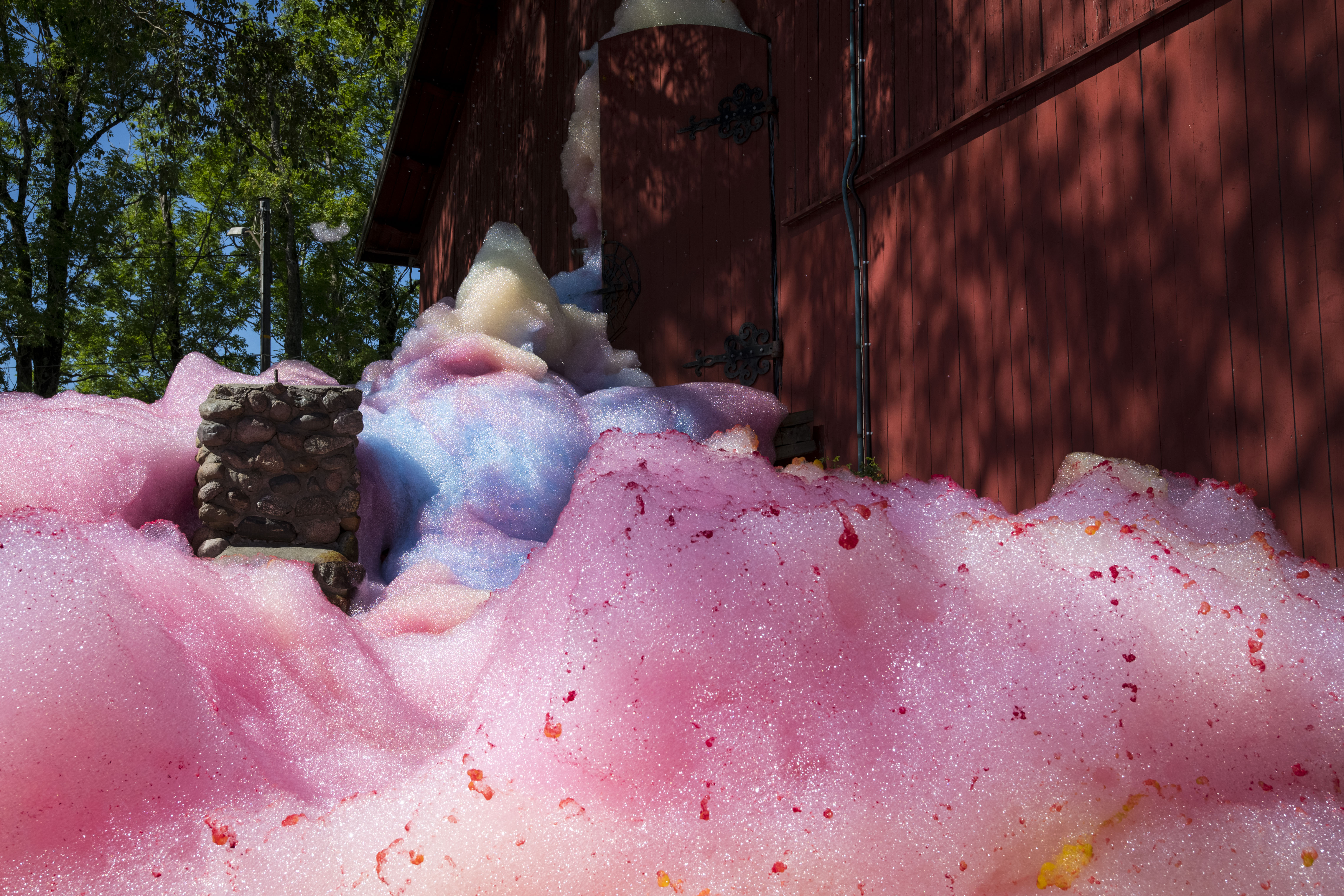 Island of Foam version XXVI By Stephanie Lüning
Date of the action: Sunday July 16th, 4:30 – 5:30 pm.
Place: Paviljongen i Kirkeparken, Fredrikstad
Frame: The Tall Ships Races Fredrikstad
The Tall Ships Races Fredrikstad collaborates this year with the well-known art biennial MOMENTUM12 and on that occasion has had the opportunity to show one of Stephanie Lüning's artworks here with us: Island of Foam version XXVI.
Stephanie Lüning works with painting, drawing and sculpture, and creates public art interventions. In connection with MOMENTUM 12, she has developed two projects; The first project is shown in Moss and during The Tall Ships Races Fredrikstad 2023. This is a site-specific foam action. Her public foam campaigns, which have been carried out in, among others, Paris, London, Linz and Dresden, challenge boundaries so that viewers can experience three-dimensional paintings that merge – physically, emotionally and substantially – capturing a point of limbo between painting and sculpture.
At the biennial MOMENTUM 12 in Moss, Lüning had an artwork in addition to the foam action, with a series of communal paintings made from ink extracted from plant-based waste such as beetroot, onion and walnut, collected from Gallery F15's restaurant, as well as birch and apple tree bark from local farms.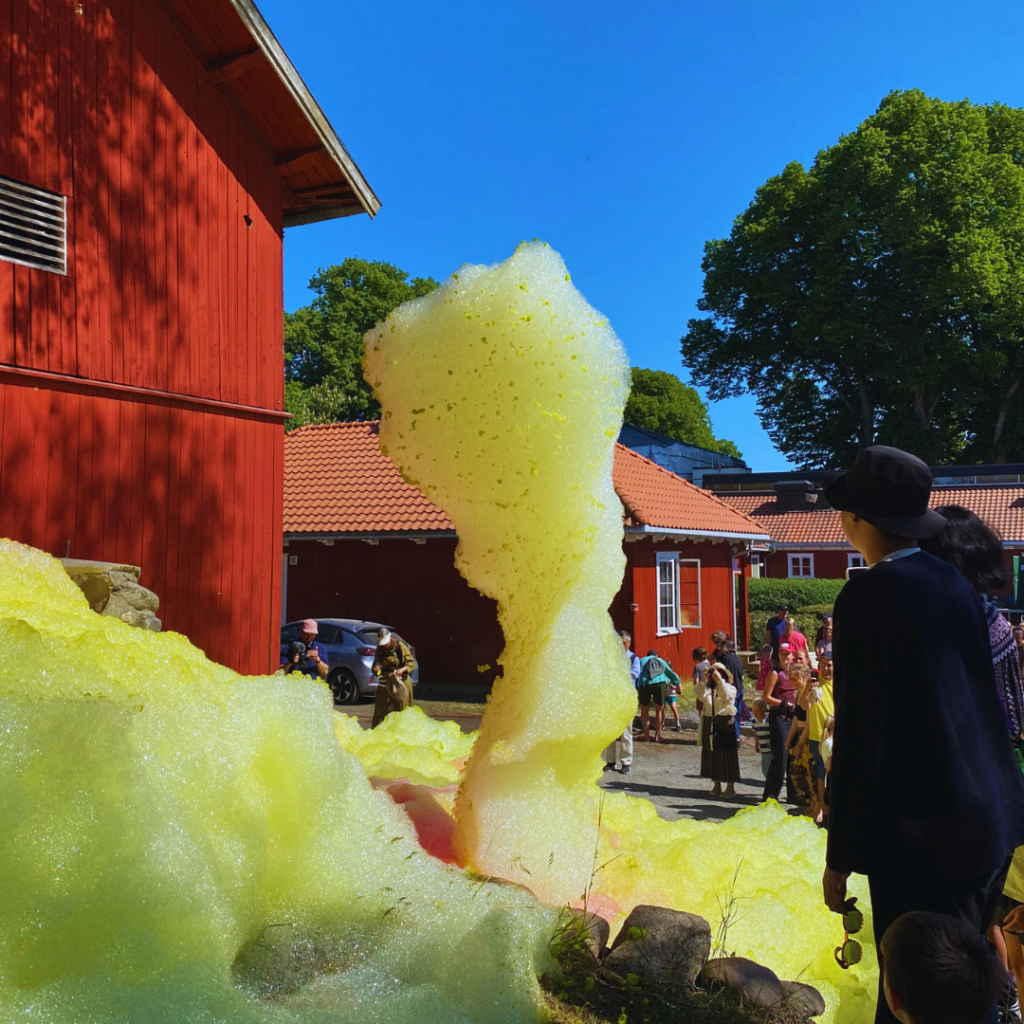 MOMENTUM is a recognized Nordic biennale for contemporary art that shows both international and Nordic contemporary art, and is held every other year in Moss.
MOMENTUM 12: Together as to gather is the twelfth edition of the biennale, and is curated by the art collective Tenthaus.
The project is done in collaboration with the Cultural Agency in Fredrikstad municipality and is part-financed by the Interreg Sweden-Norway programme.
More info about the program here