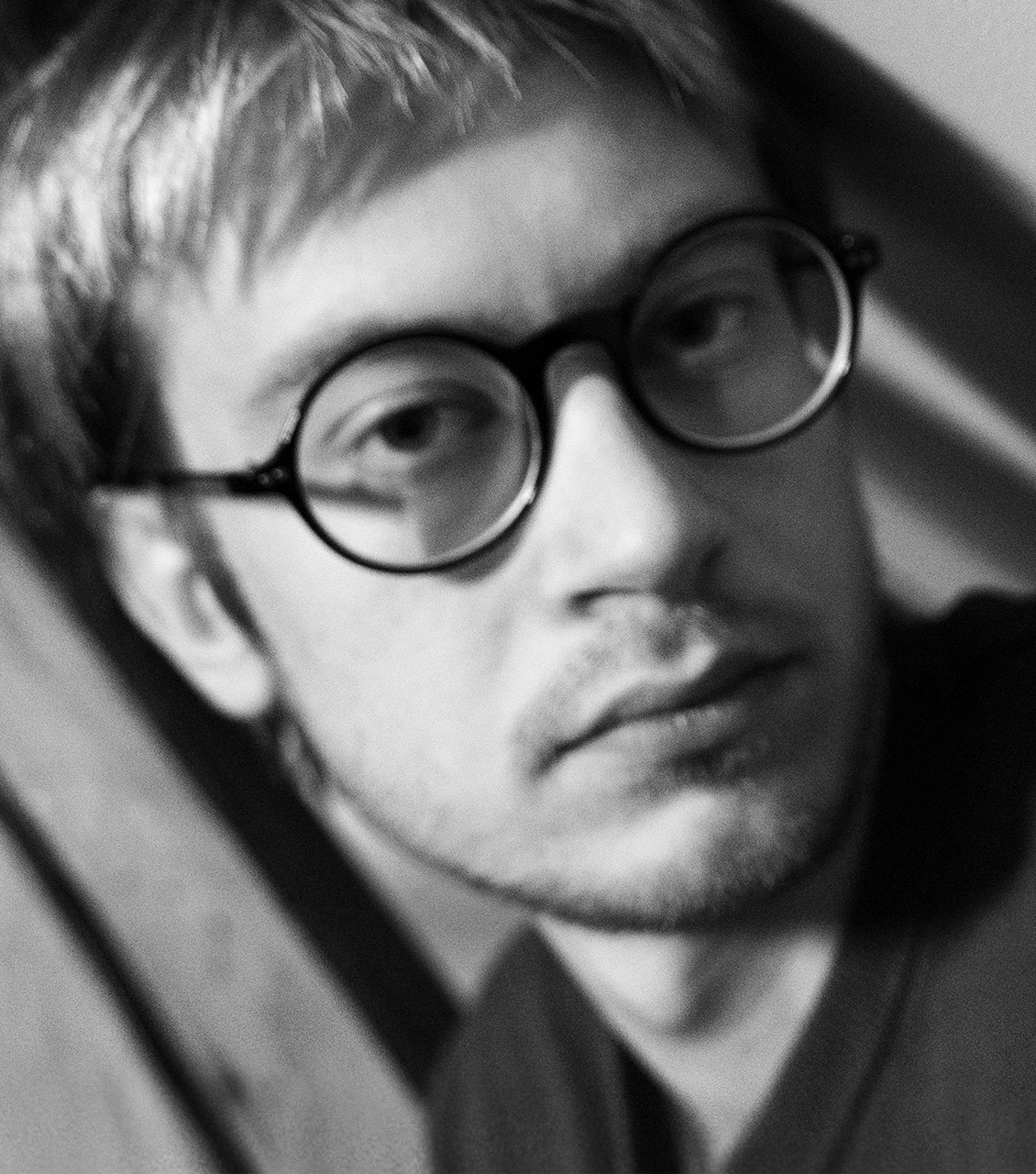 Nov 2022 – Feb 2023
Feb 4 2023 Vlad Molodez will open a show at the Galleri F15 where the P1 studio is allocated from nov 2022 – march 2023. Here he will be presenting new photos made during the residency period.
Vlad Molodetskii (b.1998) is a Siberian-born artist based in Norway. Vlad reveals topics of his inner roots and co-existence with nature through documentary photography. 
He is filled with northern spirit and nature. His works refer to the motifs of motherland and home familiar to everyone. Vlad's works keep exposing northern features, that can immerse spectators in a nostalgic dream.
Since 2019, Vlad has been working on the project "Siberia in faces" exploring the place where he grew up, as well as republics of Sakha, Buryatia, Altai, and Tuva through faces of local people. Vlad was shaped by the environment in which he grew up, the city of Sharypovo surrounded by nature, in which Vlad lived whole his childhood and teenage years. This environment became the main topic and base for his photography.
Instagram: @molodeez
Artist statement Vlad Molodetskii
The driving force behind my work is the memories of my own childhood in a small Siberian town. In each of my photographic portraits, I see myself. 
I will never be able to get back to my childhood, but these photos, like a dream, plunge into something distant, amorphous. Though, not for a long time, just for a second, but they have this influence.
Every picture I created is an expression of my love to my native Siberia. To Siberia that may seem gruff, fragile and tender at the same time. You can fall through the ice in the river. Get up and be the happiest one on the earth.
My photo project "Siberia In Faces" helped me to delve into the hidden features of my land. Sakha, Buryatia, Tuva, Altai – I see these regions through the faces of children. I worked with kids in a performative manner – in the form of dance. Catching the impulse from children, from nature. I felt it and I press the camera shutter.
With the touch of light, wind movement, and ornaments that saturate my motherland. I created an image that immerses my inviolable past and someone's present. It conveys melancholy. I see my Siberia in somber, monochrome frame, captured by a floating camera.
For me, children and teenagers are the embodiment of another, new, pure, kind, and bright Siberia. In this naive childish sight, I cherish hope of changed, completely different Siberia.
My main vector of development and practice these days is work with landscapes. Wherever I am I capture the living world with its nebula and grace. This is a reverence to my native land. Reminding of freezing temperatures, the enveloping fog, and the pastel shades. I'm not going to limit myself to black- and-white photography. I want to convey landscapes in color and deepen their uniqueness. I imbue them with my visual language.
Pain relief
about the work exhibited at P1 / Gallery F15
Memories of my first childhood dreams: frozen water, ice that is still thin, fog covering the path, the warm hand of mother in my hand. These dreams paved the way for the children I photographed in Sakha, Buryatia, Tuva, and Altai Republics. Their life in the space of the Siberian latitudes, the continuity of traditions, and their way of life gave me harmony and peace that I had never felt while living in the city.
The space of Siberia is extremely diverse; it has unconquered, wild places that could frighten people, but those spaces concentrate freedom within themselves, teach inhabitants to come to terms with reality, and find balance between human and wild nature—this is a skill acquired by generations of ancestors. This is the nature of bright contrasts and monumentality. The landscape of Jeløya is perceived quite differently. It inspires peace. By looking into it, I feel a smooth and soft sense of security. I convey this gentleness with awe and respect, capturing the relief I went through while being inside this landscape. I am getting rid of the burden of the past. My innocent childhood dreams came back to me. In the reflection of the water, I see my childhood reflection. 
Relief brings renewal. I feel my character changing. Interacting with nature through photography makes me softer, more gentle, and more respectful to the environment.
Smooth lines and a weakly defined horizon, merging with the sea, form a dense fog. The veil protects and lulls. Gentle melancholy brings simplicity. Recently in Siberia, I worked more in black and white photography, since I saw the Siberian environment without colors. Otherwise, in Norway, I returned to color because I felt a striking contrast. Norwegian nature knows how to reveal a person. Leisurely peeking into the details is more important than the general background. The majesty of the sea fades before the flight of a single bird. The thicket of the forest, covered with a snow blanket, only emphasizes the dried clumps of grass that are bare in front of us.
I use photography to convey my feelings. Through the lens of the camera, I am learning to explore a new environment. This series is the initial result of my knowledge, which allowed me to better feel the surrounding environment.
From the series Pain Relief