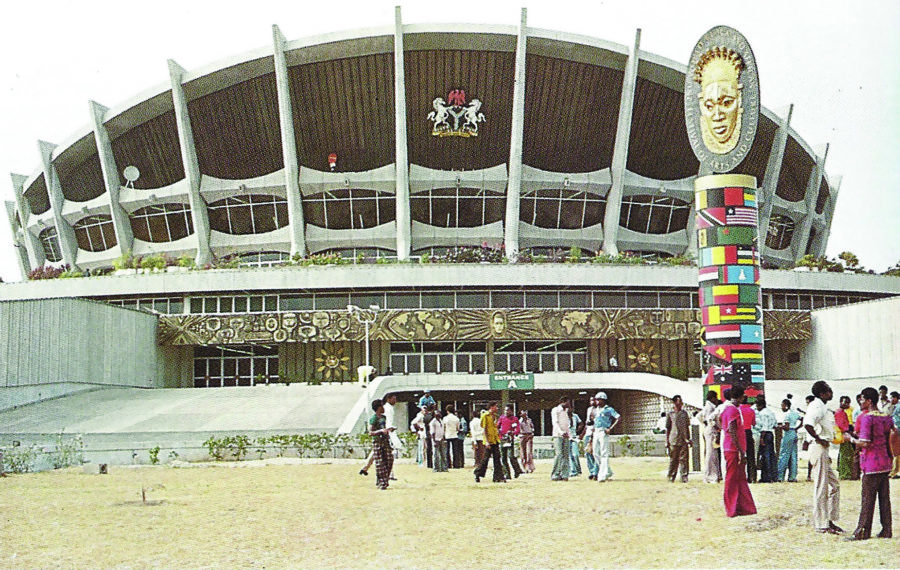 EPISODE 44
PASS Oslo – Benin 1897 to Festac 1977: Re-membering Erhabor Emokpae
30/03/2021 20:00 – 23:00
Click here to access live radio player
Pan-African Space Station in Oslo
Episode 1 : Benin 1897 to Festac 1977: Re-membering Erhabor Emokpae
What are the legacies of Benin 1897? And how did the art of Erhabor Emokpae, designer of Festac's visual identity, reignite the debate? Considering restitution debates and politics and the significance of Erhabor Emokpae, PASS listens to Emokpae's son, the visual artist Isaac Emokpae, his granddaughter Ese Otubu, and the late Erhabor Emokpae himself.
This PASS broadcast is the first of four episodes, originally produced for a radio series as part of 'Actions of Art and Solidarity', a group exhibition curated by Office for Contemporary Art Norway (OCA) in Oslo and organised with Kunstnernes Hus. For more visit: https://panafricanspacestation.org.za/
The radio series includes conversations and recordings that explore forms of solidarity during FESTAC '77 and other Pan African festivals of the post- independence era, the South African liberation movement, as well as a special conversation with Arild Boman, the Norwegian scientist and experimental musician who co-organised the FESTAC '77 Video Art Workshop. 
FESTAC '77, otherwise known as the Second World Black and African Festival of Arts and Culture, took place in Lagos, Nigeria in 1977. It was a legendary event in the deeply networked histories of Pan-African artistic solidarity and cultural organising. Taking its cue from the First World Festival of Black Arts in Dakar, Senegal (1966), the twenty-nine-day extravaganza in Lagos brought together a wide array of Black
visual artists, poets, musicians, writers, performers, activists and politicians from around the globe, generating jubilation and praise as well as pointed critique. 
Chimurenga approaches the phenomenon of FESTAC '77 in all its dizzying complexity, following a 'decomposed, an-arranged and reproduced' methodology (as described in the recently published book Festac '77). Forgoing an attempt to explain what FESTAC was, Chimurenga presents instead a kaleidoscopic patchwork of archival reportage, testimony, reflection and an abundance of material revealing the spirit of FESTAC and its reception globally. 
The Office for Contemporary Art Norway (OCA) is a non-profit foundation created by the Norwegian Ministries of Culture and of Foreign Affairs in 2001. Its principle aim is to foster dialogue between art practitioners in Norway, including Sápmi, and the international arts scene, and support artists based in Norway in their activities around the world. As a result OCA's discursive, exhibition, publication, residency and visitor programmes focus on bringing to Norway the plurality of practices and histories at the forefront of international artistic debates, as much as they are concerned with actively participating in such debates nationally and internationally. OCA has been responsible for Norway's contribution to the visual arts section of La Biennale di Venezia since 2001.
Chimurenga is an editorial platform founded by Ntone Edjabe in 2002. Its publishing outlets and channels of dissemination include the Chimurenga Magazine, The Chronic, and Pan-African Space Station radio, and it has embarked on in-depth publication projects such as The African Cities Reader and FESTAC '77.