Radio Tenthaus 68: Yngvild Færøy sound work in conversation with Ebba Moi
05/10/2021 20:00 – 23:00
Click here to access live radio player
In Episode 68 we are delighted to have Yngvild Færøy in conversation with Ebba Moit. It's a love's premiere – with musician and freedom lover Inger Johanne playing piano with her left hand when her right arm is broken. You will also hear work from 2019, Om rytme, with Anita who dances and talks through her traumas after warning about criticizable conditions in the health care system.
In addition, we presented a recording from Live radio from the Harstad Festival, which is part of Folk & Dyr, the podcast she runs together with Søssa Jørgensen.
Also about 1 hour of music, chosen for the program by Yngvild Færøy
https://open.spotify.com/playlist/14Uc3ffulnD329z8ugBwL4?si=d1b8cf35581c4270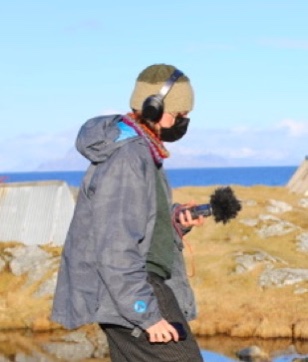 Yngvild Færøy, born 1970, has worked with sound art, radio and performance for a number of years, both alone and with partner Søssa Jørgensen.  She was part of the core of the sound art collective BallongMagasinet, an important contributor to the 90s and 00s sound art scene, with a number of radio programs, exhibitions, and publications in Norway and internationally, in collaboration with i.a.  OCA, NIFCA, NRK, Swedish Radio, NOTAM, Torpedo Press, RadiOrakel, Konsthall C and Gallery F15.
In recent years she has worked with documentary sound.  In 2017, she and Søssa Jørgensen started the podcast Folk & Dyr, which is presented at exhibitions and festivals such as Latent City, Bergen, Bodø Biennale, the Festival in Northern Norway, Harstad.  Yngvild Færøy also has a background as a curator for KORO and Oslo municipality's art collections and was chairman of the board at Kunstnernes Hus in 2017 and 2018.