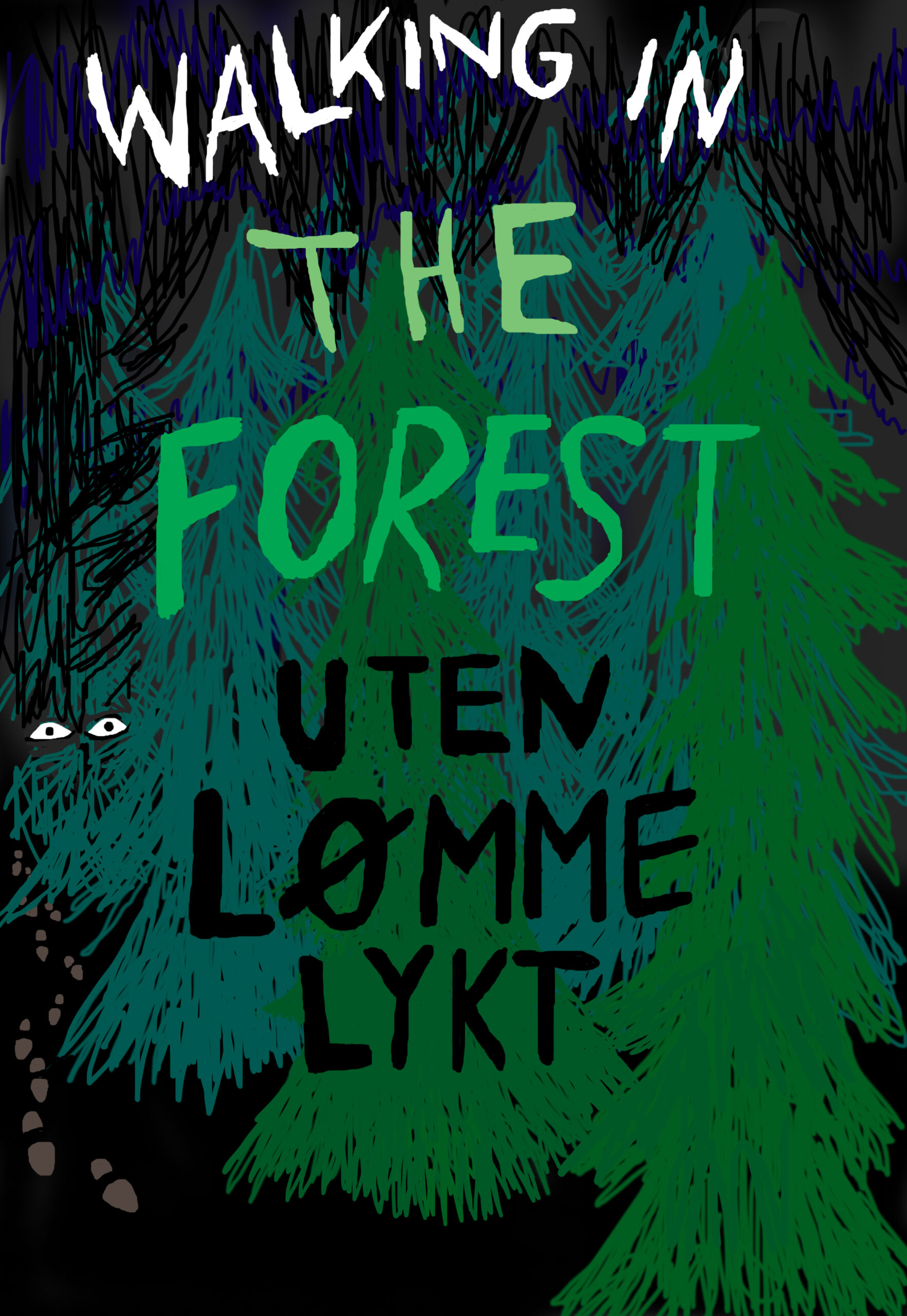 A Radio Series by Kirsty Kross for Tenthaus
The radio series "Walking in the Forest uten Lømmelykt"  ("Walking in the Forest without a Flashlight") deals with the uncertainty of the arts and the faith that it often takes to survive and thrive in a creative career. The title suggests a blind walk of faith in which artists continue to create despite not being sure what form, direction or purpose their work might take. In many ways, this unknowing is like walking in a forest at night waiting for the sun to rise.
The series is created and hosted by Kirsty Kross who introduces each segment whilst walking at night in the forest without a flashlight. (Just a word of warning- she often trips and falls and swears) "Walking in the Forest uten Lømmelykt" features interviews with five women artists: Kate Pendry, Jennie Bringaker, Rita Marhaug, Helen Eriksen and Kari Glomsås. Interviewed by Kirsty Kross, they discuss how their work changed over their lives and the various artistic processes they used to redefine themselves.
At the same time, the uncertain future we are facing due to the climate crisis and Covid-19 is similar to walking in the forest without a flashlight. Creativity and improvisation are critically important in these times and perhaps artists could provide valuable insights and inspiration?
"Walking in the Forest uten Lømmelykt" also features experimental soundscapes by Stavanger based art/music group, GN00R. Artists, Hans Edwards Hammonds and Fredrik Sele improvise with natural objects and instruments and are inspired by terminal post-industrial modernism to create works which they call "gnoors". The series features recordings the duo created in the forest of Dale i Sunnfjord at the Nordisk Kunstnersenter.